Reselling goods as a way to earn money is becoming more and more popular. But creating your own online store is costly both in time and money.
That's why we suggest you look at already operating popular marketplaces that offer cooperation to resellers on favorable terms. In this article, we have collected the best reseller apps to earn In 2022 for Android:
1. Vestiaire Collective
The Vestiaire Collective catalog contains a variety of products: clothing, shoes, bags and accessories, watches and jewelry, children's, sports and designer goods, and pet products.
Online store Vestiaire Collective has a number of advantages:
Branded items are at least 30% cheaper than in stores.
In the product cards, in addition to the usual addition to the cart, the option "Make an offer" is available, when you offer the vendor your price for the selected item, and he agrees or refuses.
You can sell your own used item for a profit.
Checking each item and guaranteeing its quality. The company representatives ask each seller for detailed photos, and the buyer, if he finds any discrepancy or defect, takes his own photos and can get a refund.
Several dozens of product categories (more than 25,000 items appear every week).
Express delivery is provided.
You can easily become a reseller. If you register and click Sell Item, you can upload information and photos about the items you want to sell so that the administration will display them on the site.
You need to meet a number of requirements – for example, the images must conform to the format (white background, several angles, clarity, etc.).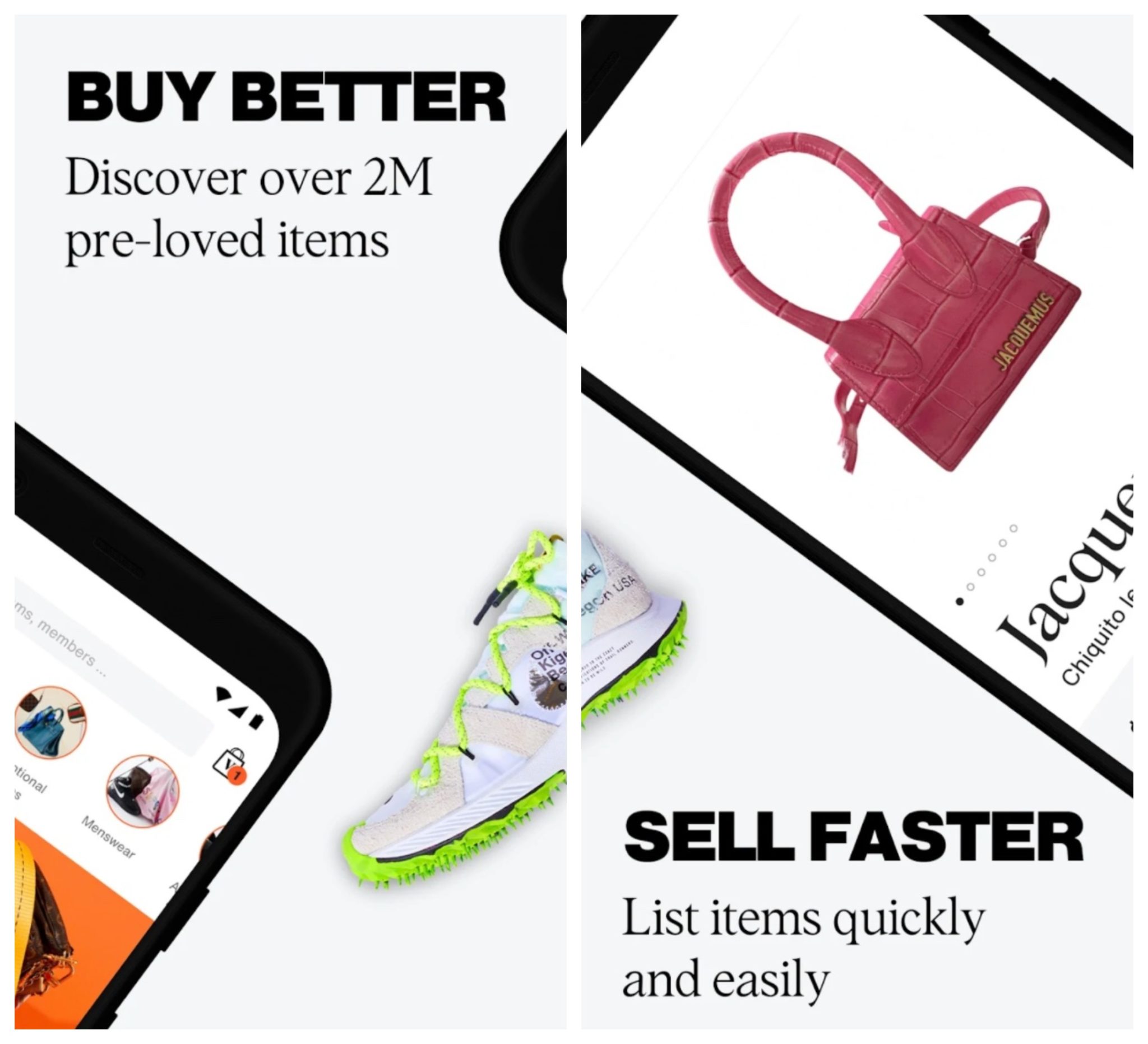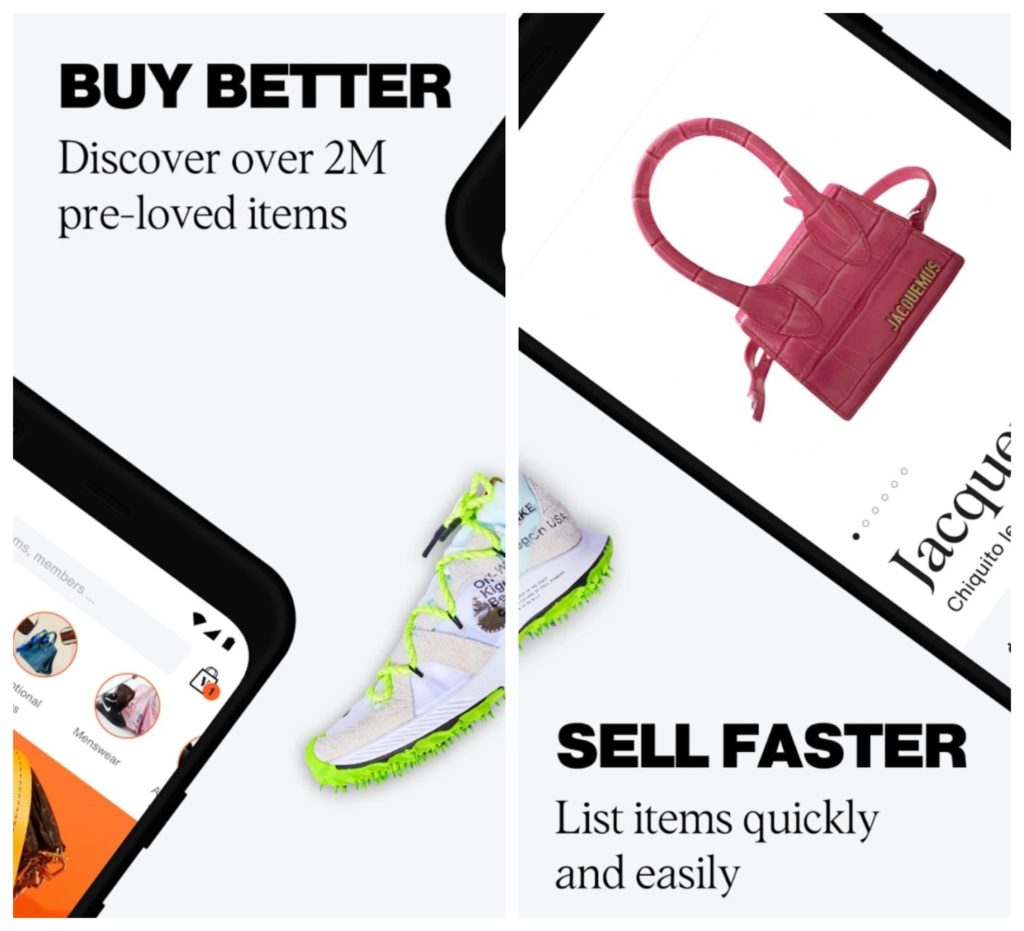 2. Poshmark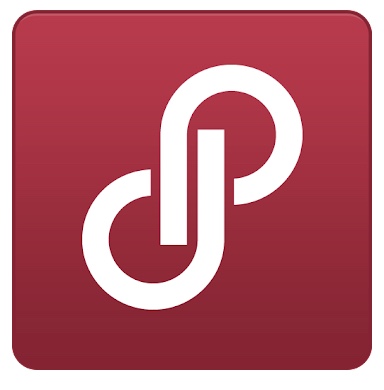 Poshmark is a great tool to resell clothing from major brands.
In this marketplace, you will find millions of products from thousands of local and international companies at prices well below the original ones. If you've been looking for a tool that allows you to buy what you've been looking for at a great discount or make money on something you no longer need, then download this app and start browsing its catalog.
To find what you need, you will be able to browse through different categories. Click on the category you want and you will get a long list of published listings, or you will be able to use the search function.
In the search bar, you'll be able to specify an item of clothing, color, brand, or other keywords that will help you find what you're interested in. When you see a list of results, you'll be able to take advantage of different options and check out the item before you buy.
One of the great advantages of this app is that you will be able to see pictures of the item you are going to buy, the original price and the discounted price, also the materials and a detailed description. With all of this information, you will be sure that you are buying exactly what you want and you will know how much you are saving.
On the other hand, if you want to sell something, then you'll need to fill out all the necessary info, and Poshmark will be able to offer your item to potential buyers. Make money by selling things and cleaning out your closet of unwanted items from famous brands.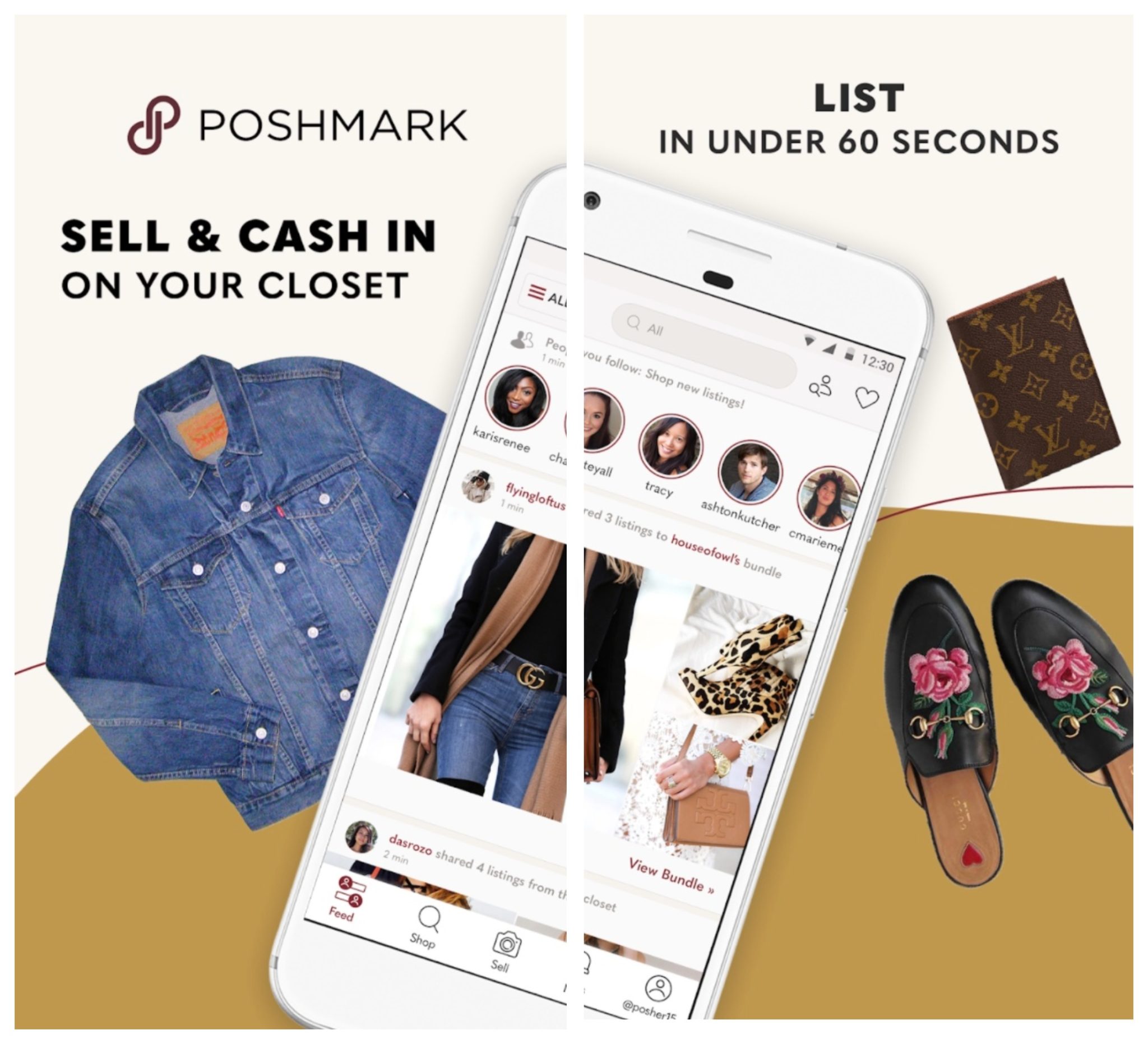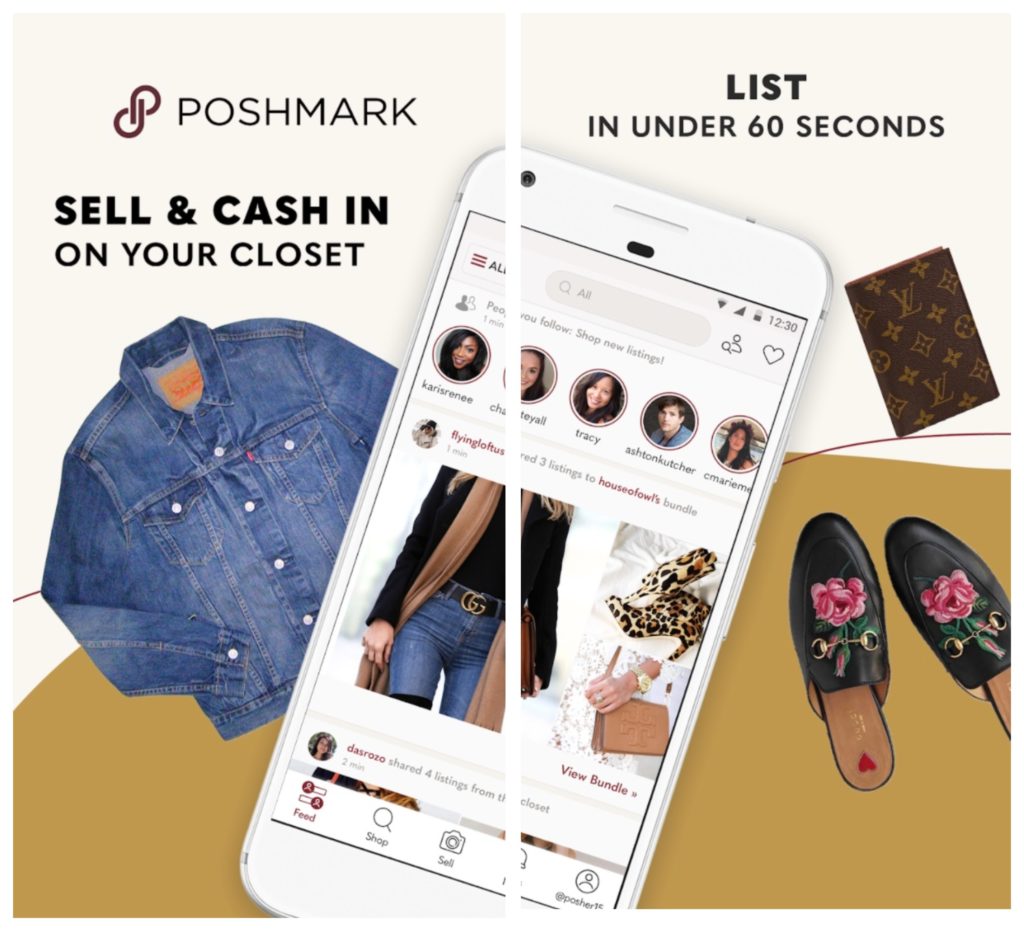 3. OfferUp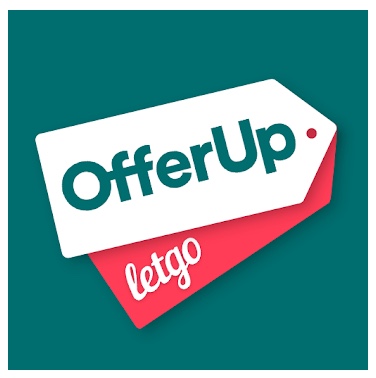 With the OfferUp app, not only can you find lots of potential buyers by posting ads for sale, but you can buy almost any item at an auction price!
Each user of the application has an individual rating, which, along with the reviews of other users, will help you make the final decision about cooperation with this or that user.
To sell an item, all you have to do is take a picture of it in a favorable angle, specify how to send it, and wait for bids from potential buyers.
It only takes a few minutes to create a seller account on OfferUp and upload a product along with some relevant details, photos and a desired price.
The site also allows you to communicate with potential buyers, negotiate prices, and arrange a meeting place where you will trade. OfferUp doesn't charge for in-person sales, but if you ship through them, a fee is charged.
Positive traits of OfferUp:
The ability to buy a variety of products, from electronics and children's clothing to shoes and tools;
Possibility to see the profiles of a potential buyer or seller in details;
Secure messenger to communicate with customers.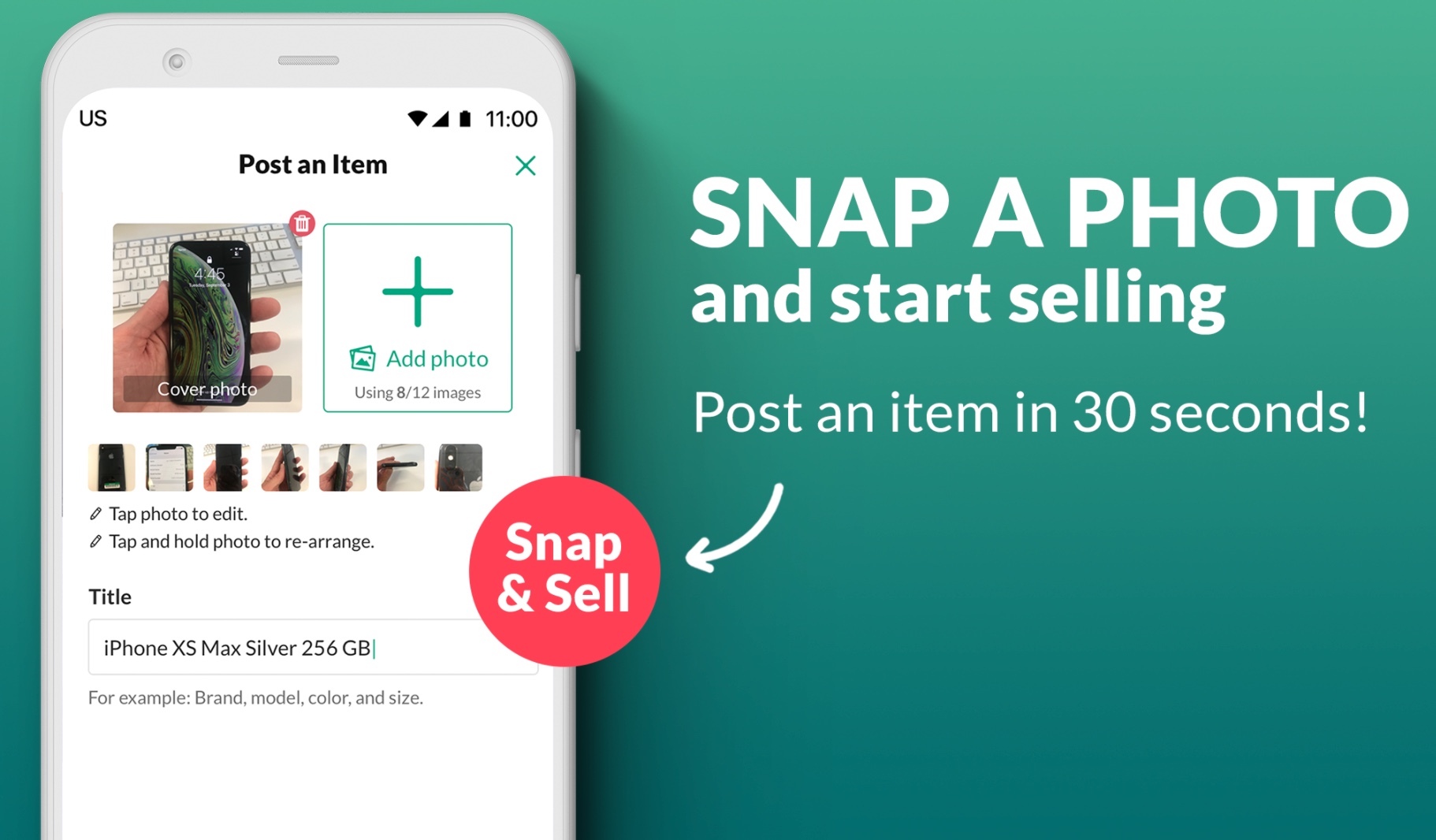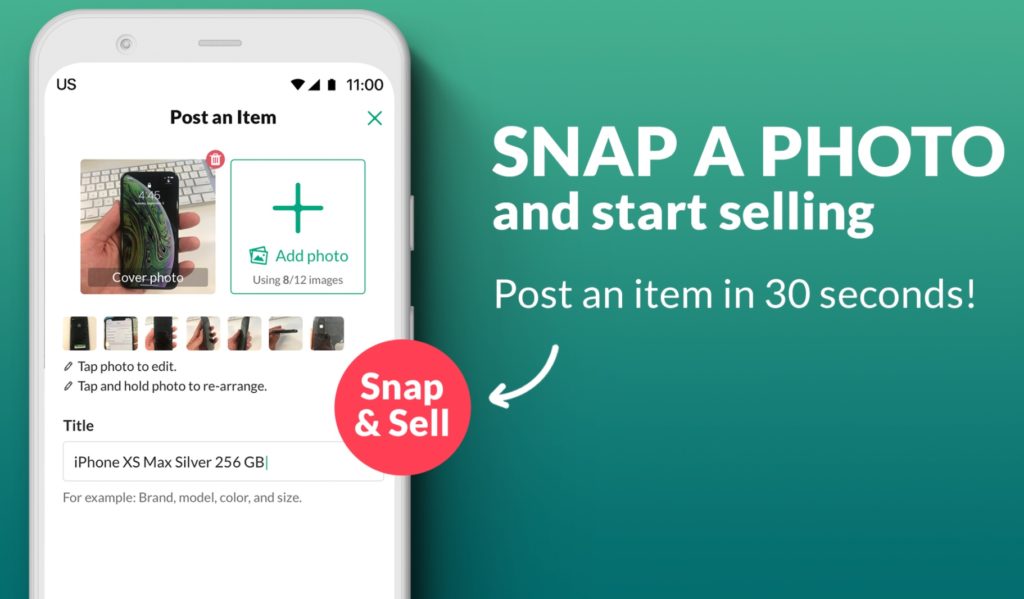 4. Carousell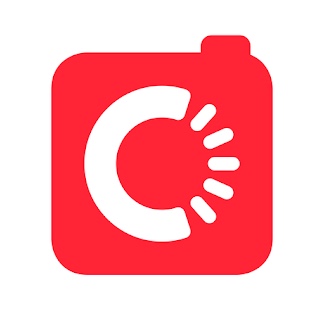 Carousell is a useful application that allows you to buy and sell various items, both new and used, to other users.
Chat with users in private chats and discuss the details of an upcoming deal. In addition, the app allows you to share your trade offers with your friends on Facebook and other social networks.
Improve your reputation through positive feedback from other users. The app has a functional search engine that allows you to find exactly what you need.
Carousell is an ideal app for people who want to sell and buy various products online via their smartphone.
Positive features of Carousell:
Availability of useful chat;
The ability to find anything you want;
A large number of users from all over the world;
Simple and attractive interface.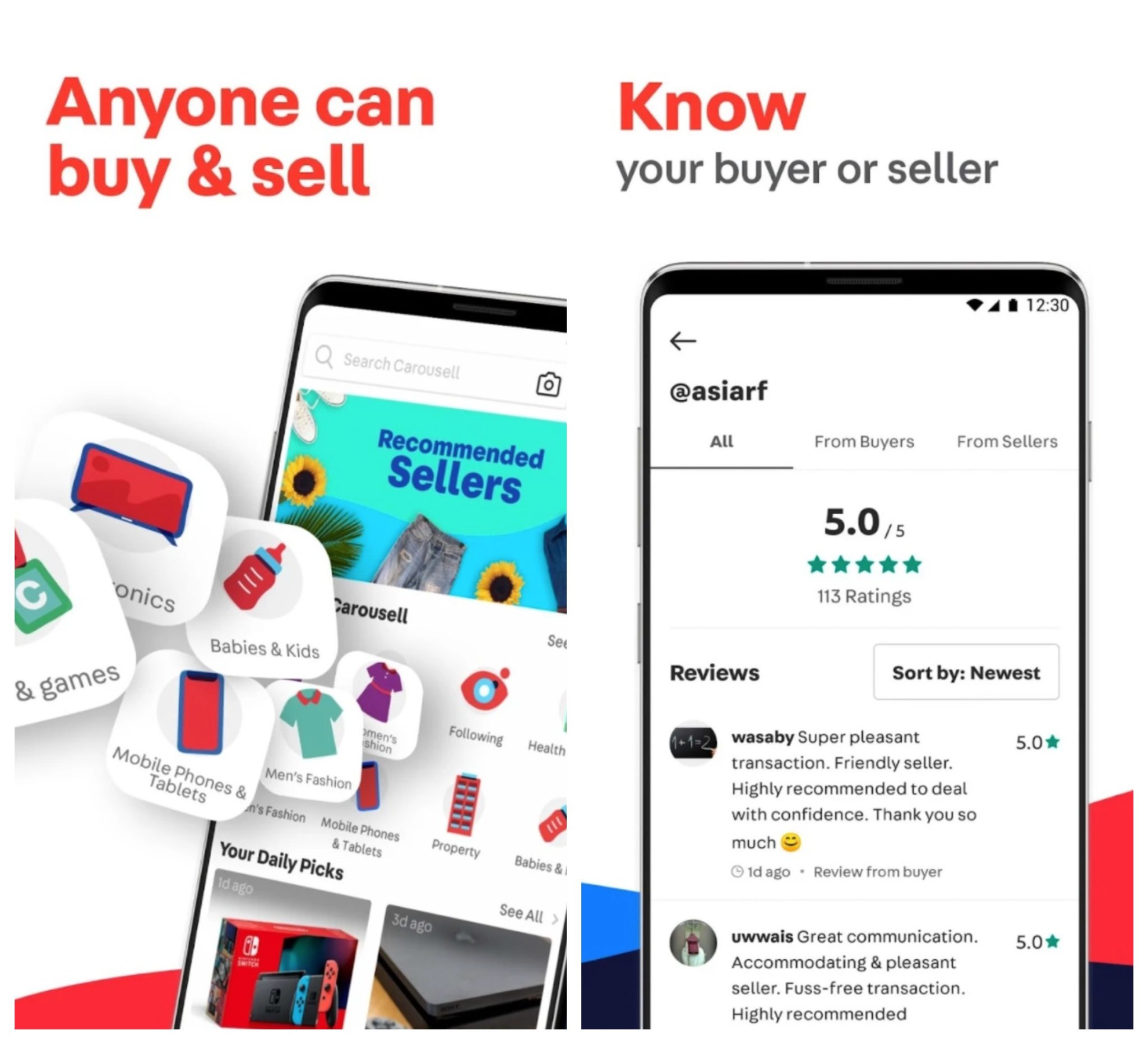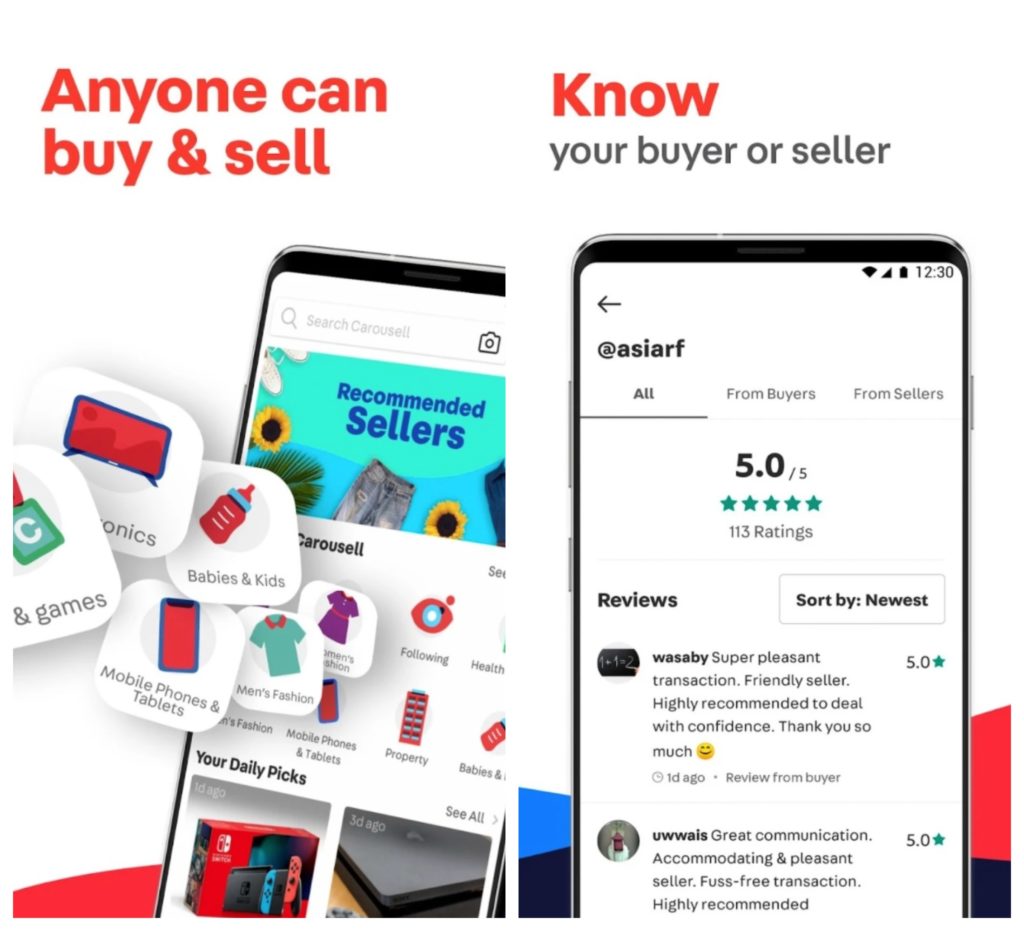 5. Mercari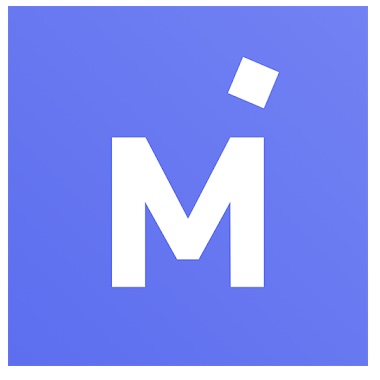 Mercari is an application that can be used to easily buy and sell hundreds of different kinds of products. Its simple interface makes it easy to find interesting products and offer your items to other users.
Mercari allows you to set a starting price for each of your items. Similarly, other users can set their prices too, making it easy to know how much they want for each of their items.
Mercari offers many categories that you can use to quickly find the items you're looking for. You can also use the search tool to find items of interest. Of course, you can also sell your own things and products in Mercari. To post something, enter some basic information first and put a catchy price.
Explore all sorts of goods and sell your own in the Mercari app. It's not just a great marketplace app with a huge variety of products, here, every purchase is protected by a platform guarantee trusted by millions.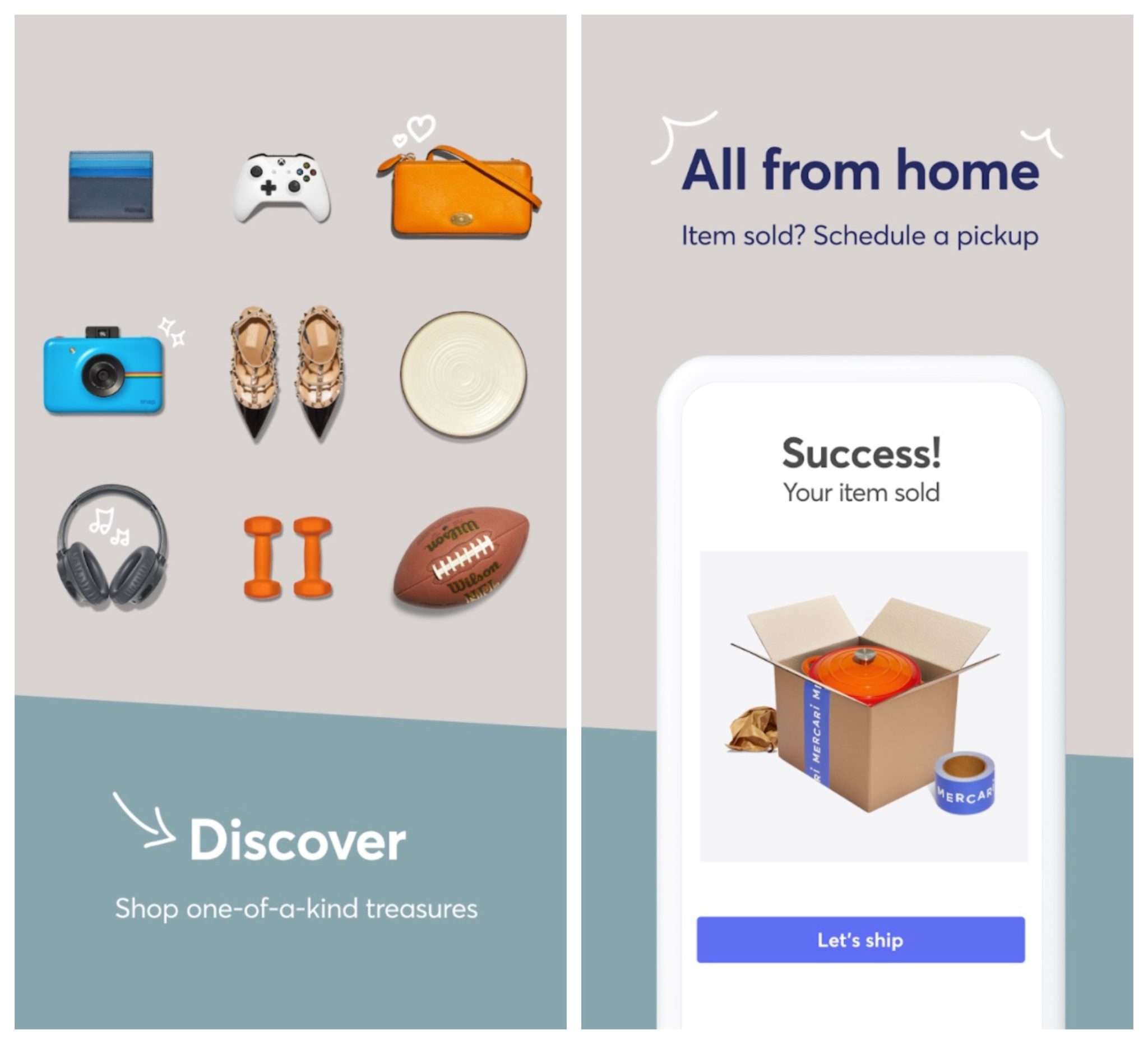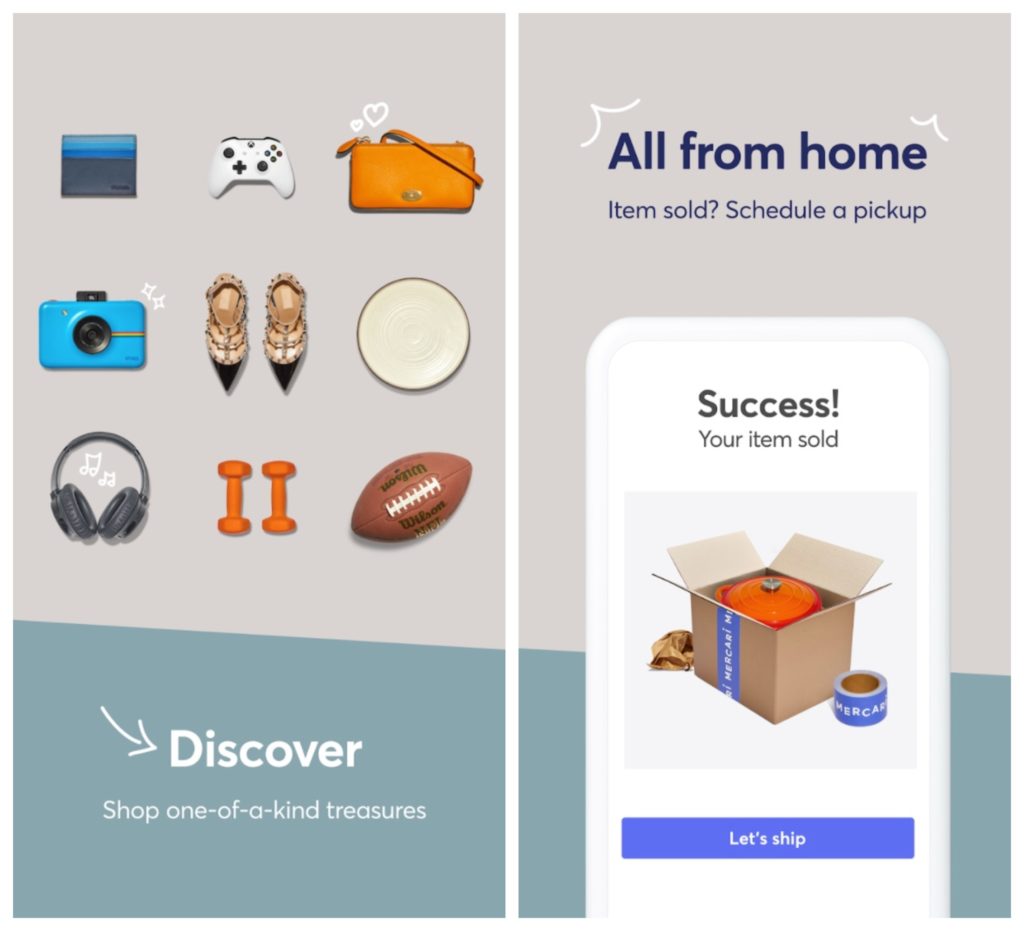 6. Shpock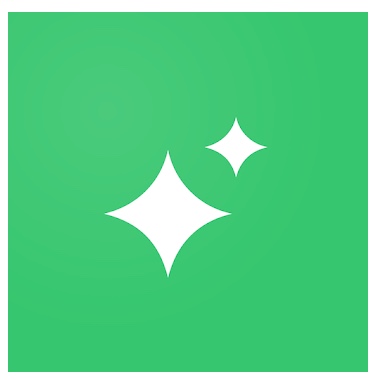 Shpock app is perfect for making money by reselling things. Buy and sell items at any time in this online store of used items.
It's not difficult to add your item. To post a free listing of an item you want to sell, list the item name, description, and price. Then, you will need to upload a photo of the item in good quality. You can even share your ads with your friends on social networks.
What I like about this app is that you can find items and potential sellers near your location. The GPS search engine will help you with this.
This online store is perfect for those who want to buy or sell used items. The interface of the app is attractive and easy to use.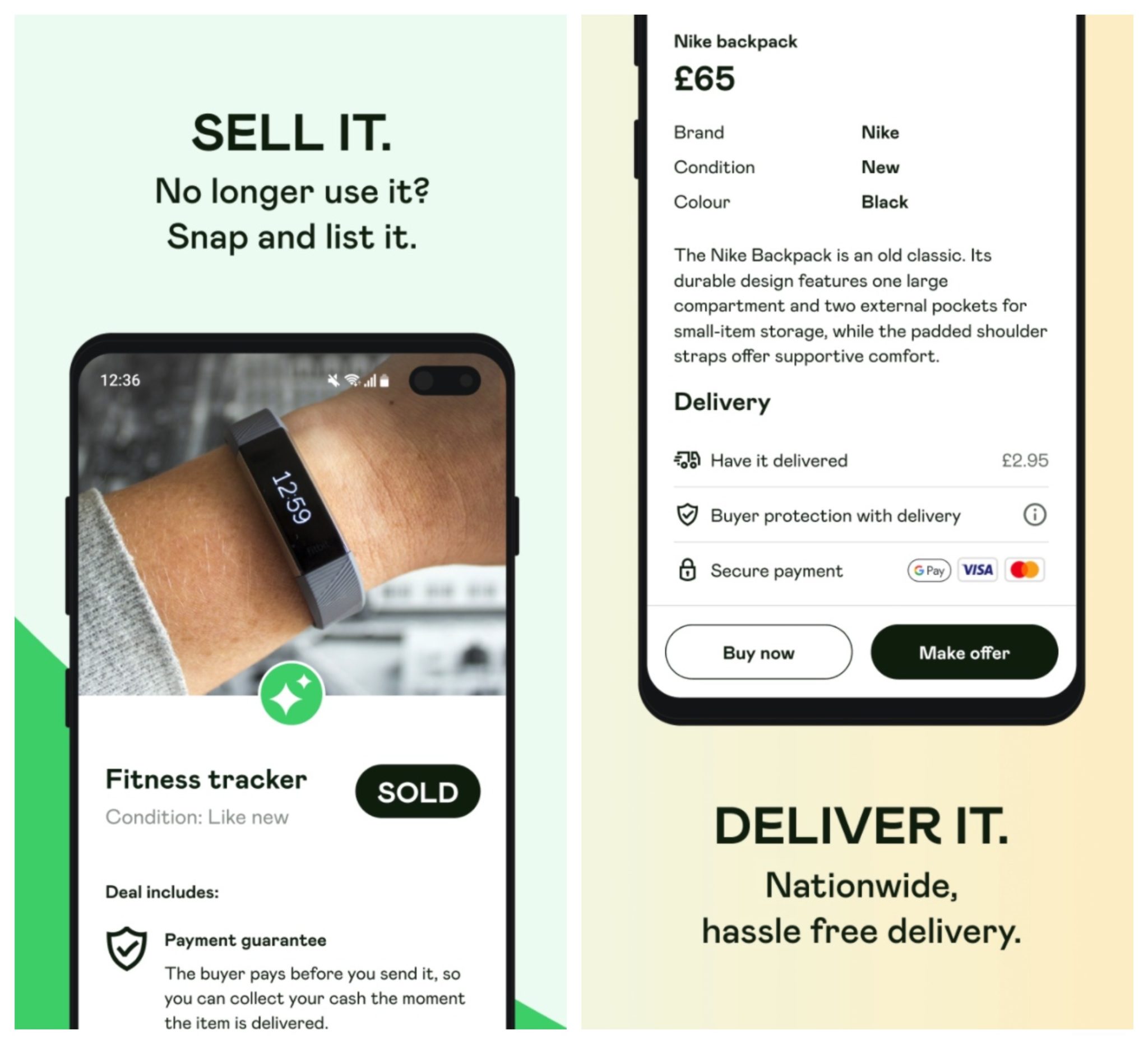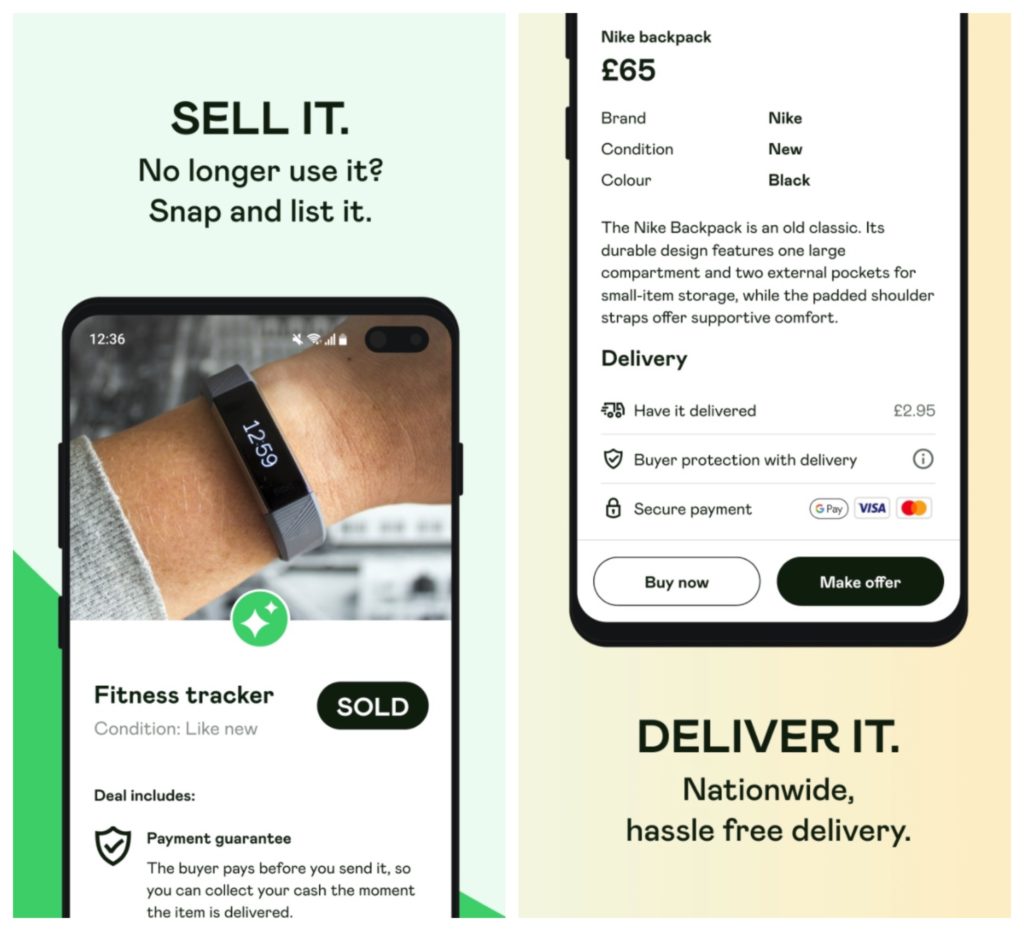 7. Letgo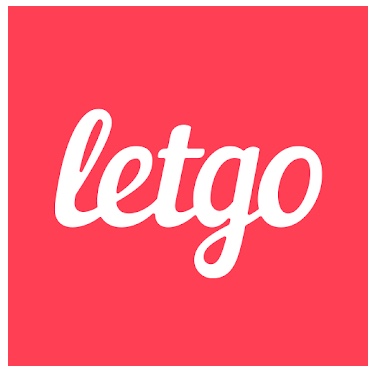 Letgo is a useful app that allows you to shop for used items at bargain prices as well as sell your own goods.
The app offers a convenient search engine by price, category, and other characteristics. It allows you to discuss the offered price with the seller and saves your favorite items for further quick search.
How to sell on letgo? Create an account and start selling your products by clicking the corresponding button in the app menu. Upload a photo of an item, set a price, and wait for the first sales offers.
Use the search engine to buy products and negotiate a price that suits you.
Positive aspects of letgo:
Completely confidential communication with the seller;
Ability to share used items you sell on Facebook and WhatsApp;
Quickly search for bargains in your area;
Convenient search engine.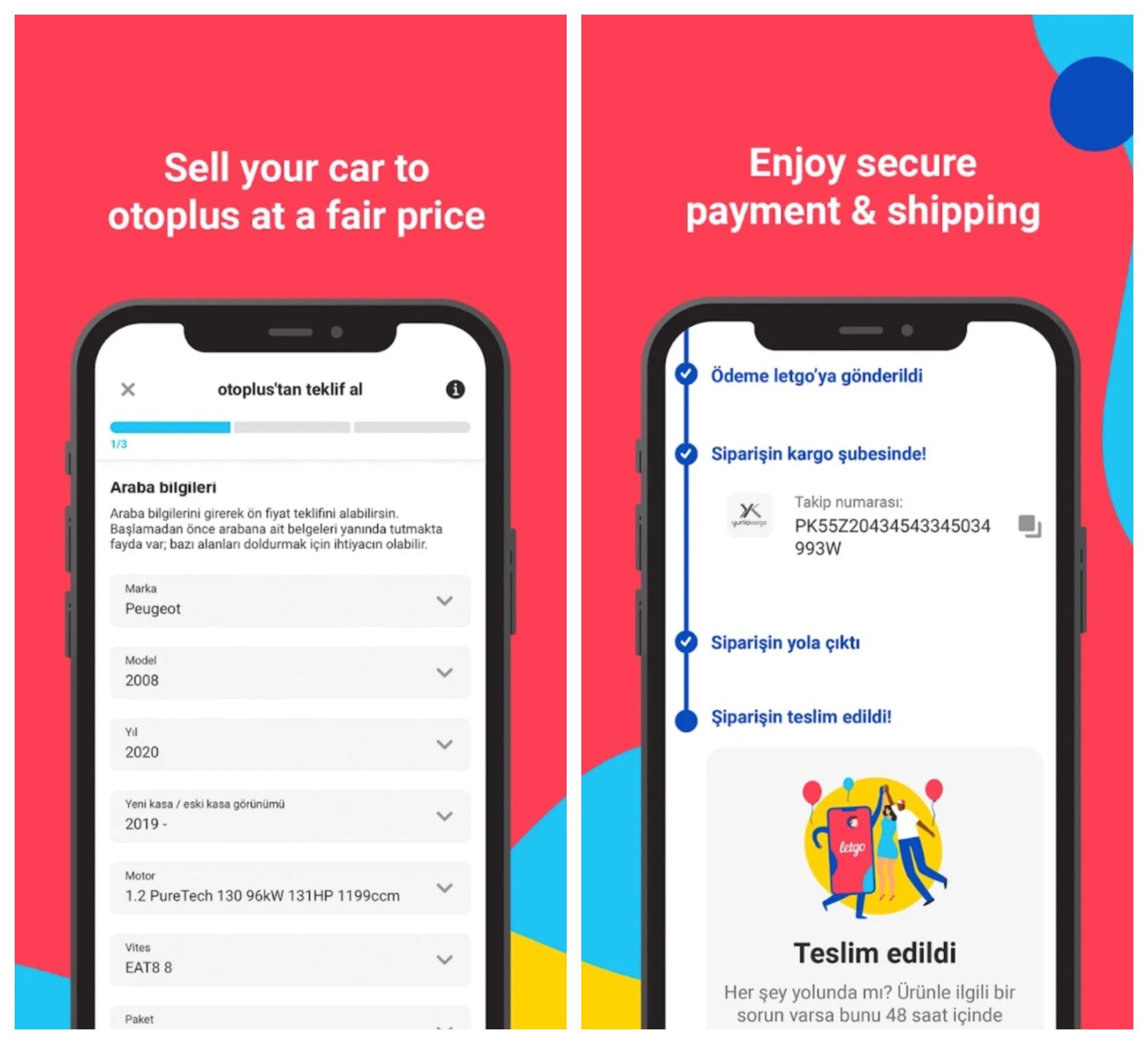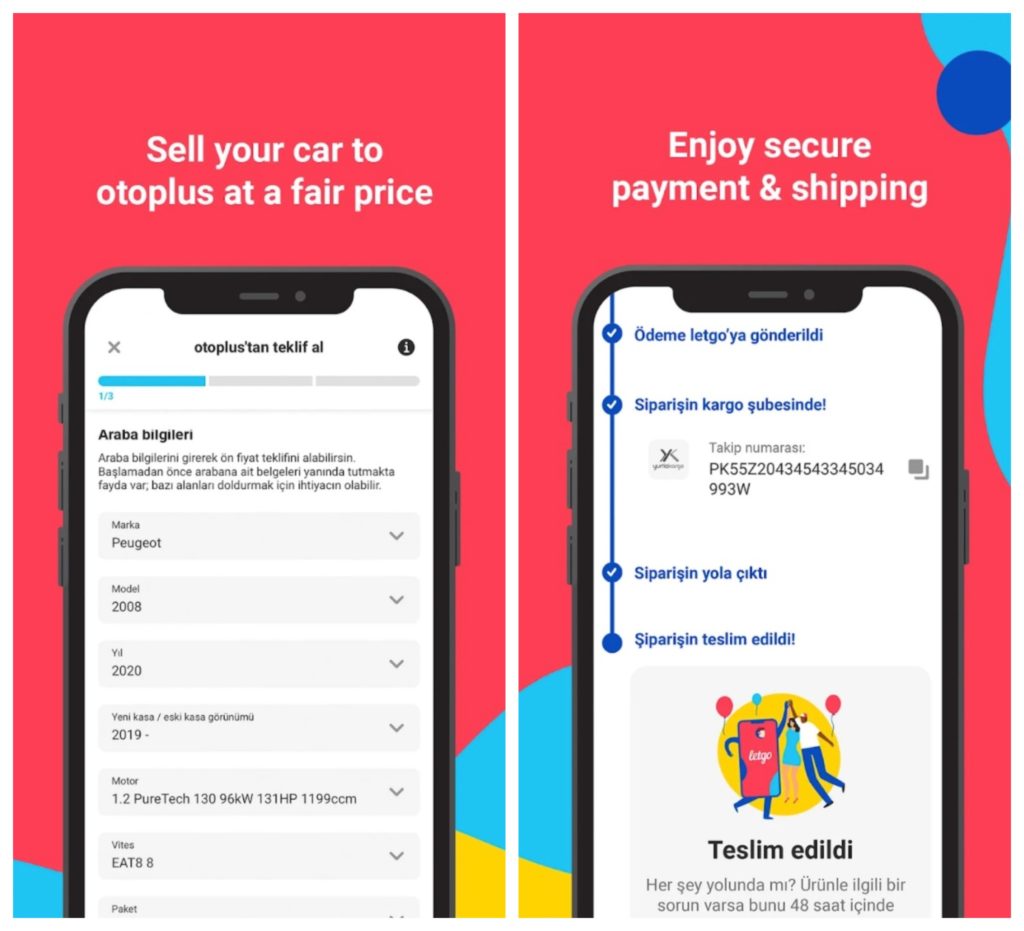 8. Wallapop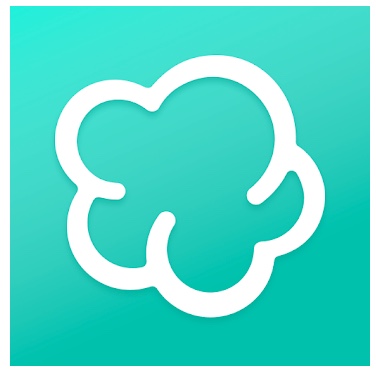 Wallapop is online shopping and selling app that allows you to buy and sell a huge variety of products. Use the convenient keyword and category search engine, and find the products that are closest to your location.
To sell something on the virtual marketplace, all you have to do is take a photo of the item you're selling and sign it with the price. In an instant, people all over the world will see it in their feed.
Sell items you want to get rid of or buy items you want. You can also put your favorite items in the favorites and contact the seller via messages.
To get started, sign up and create an account, take a picture of the item you want to sell, write a description, post it on the site and wait for the interested person to contact you.
The app is recommended for all people who want to buy or sell items near their home.
Positive traits of Wallapop:
An app that is innovative in its own way;
Shows the best possible shopping options near your home;
Ability to contact the buyer or seller directly for details;
Ability to sell and buy without commission.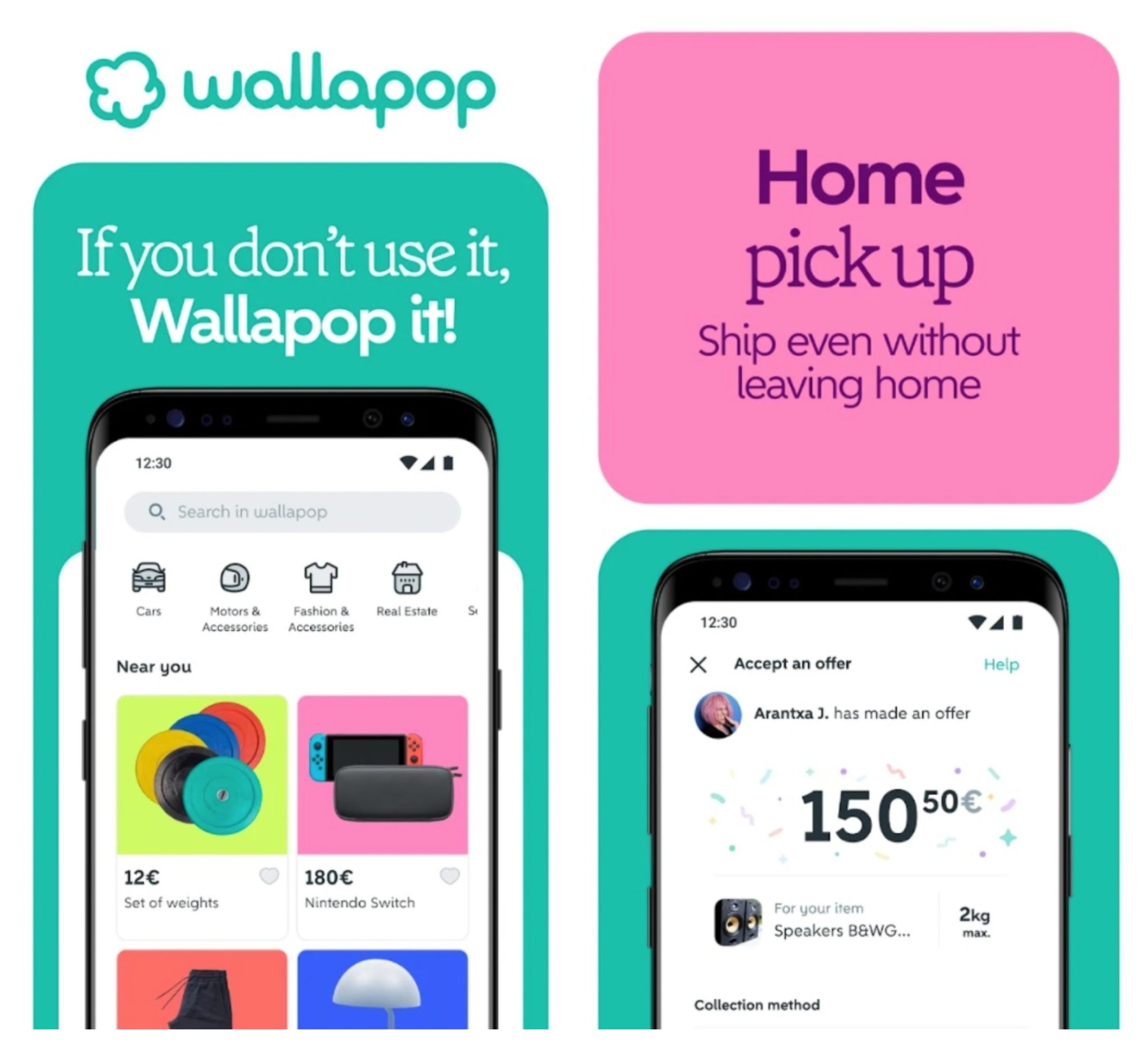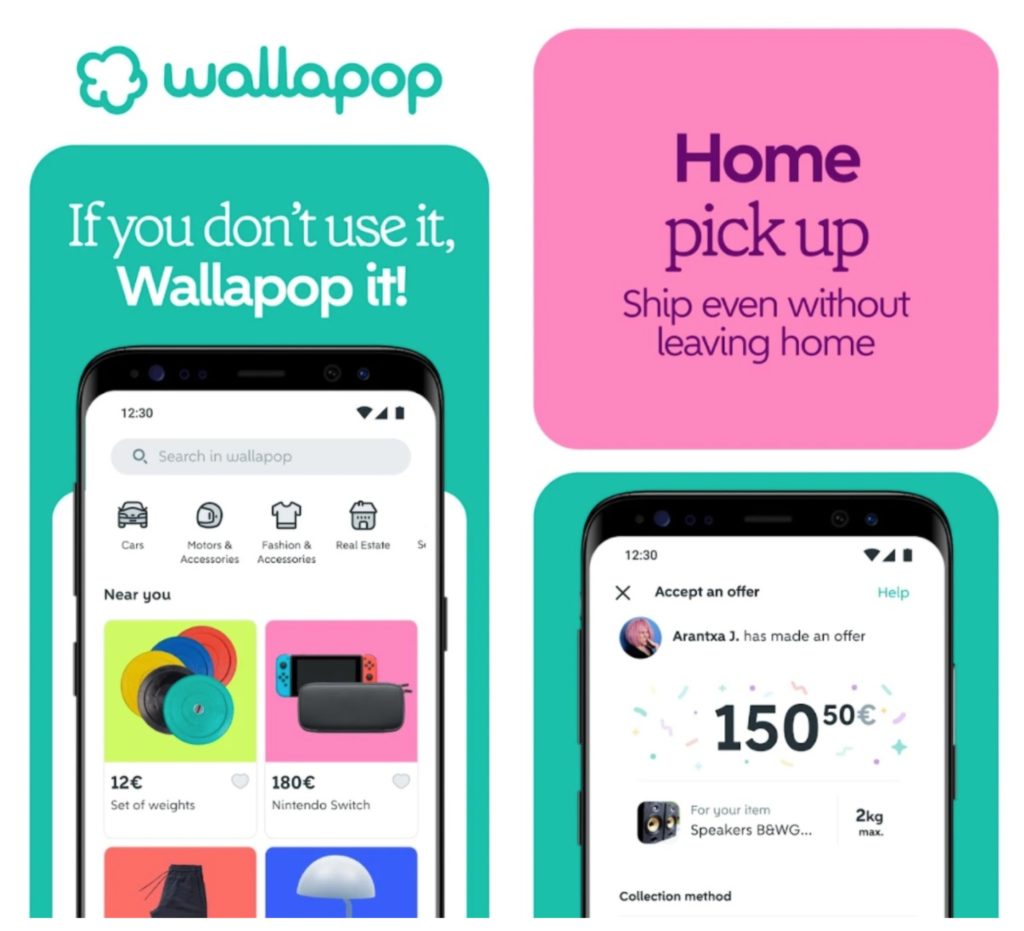 9. Meesho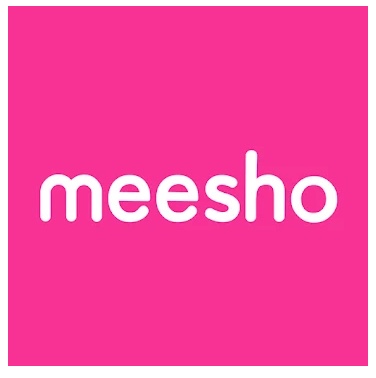 Meesho is a marketplace that provides users from all over the world, but especially from India, with an easy way to make money from the comfort of their own homes. At the same time, you can take advantage of amazing offers here without even bothering to get off your couch.
With thousands of vendors and all sorts of products, you can find everything from fashionable women's accessories to gardening tools. Whatever you have a need for, almost everything can be found here.
To use Meesho, you must first register for a user account. Keep in mind that the app requires a valid cell phone number. Once you register your account, you can start buying, selling, and sharing things that interest you.
One of the most interesting ways to make money offered by Meesho is to post links to products. Whenever a purchase is made through your personal product link, you get a small commission for referring the customer to Meesho.
In addition to publishing referral links, Meesho allows you to buy and sell all sorts of products. If you like something, you can buy it freely through the app and a courier company will deliver it right to your door.
And if for whatever reason, you are not satisfied with the product you receive, most sellers offer the opportunity to return it at no extra cost to you.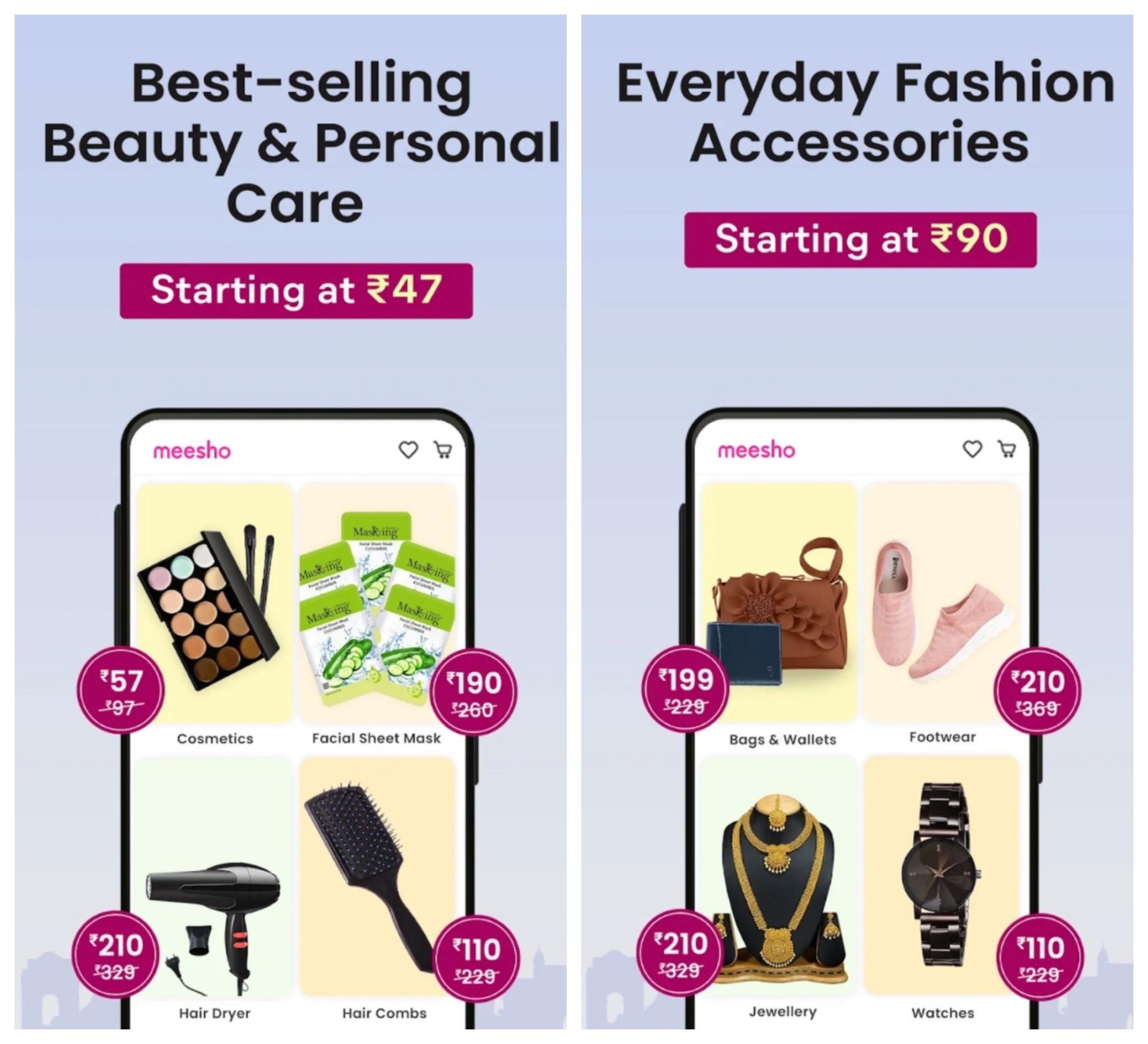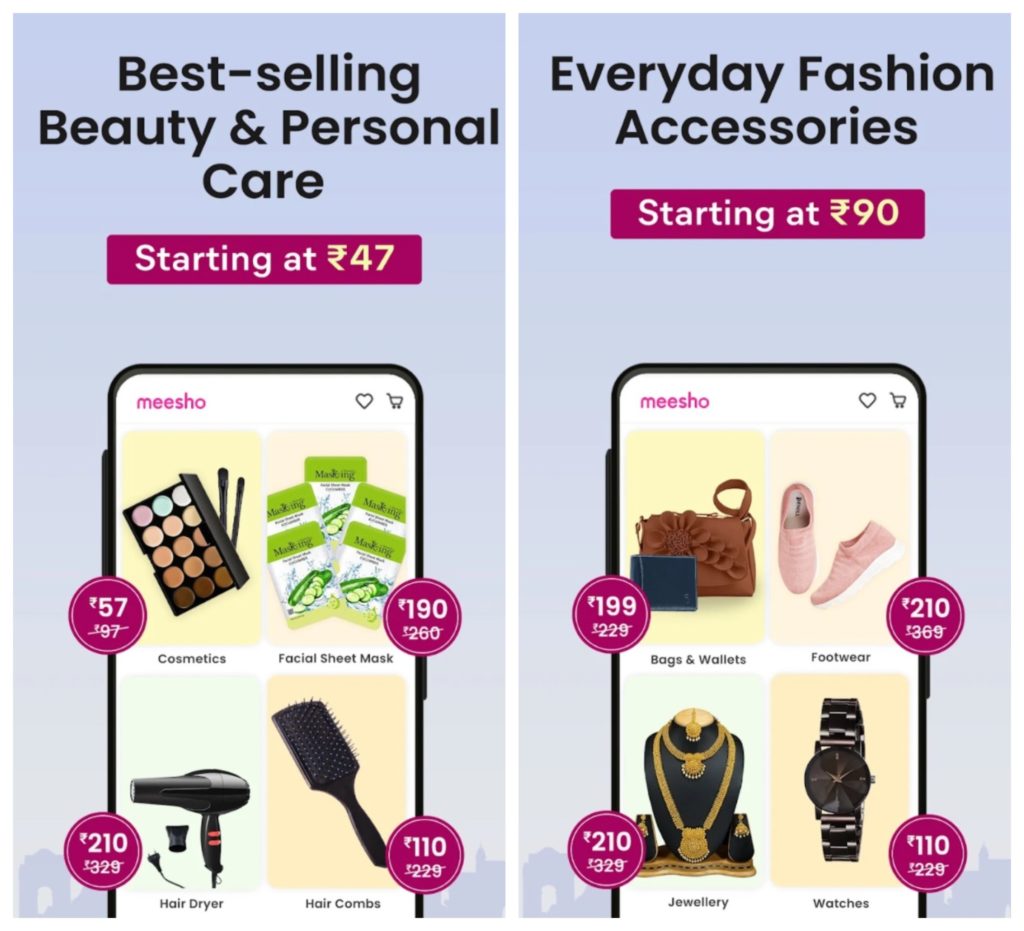 Meesho is a huge sales and shopping platform where you can find almost anything you could want at very reasonable prices at any time. And if that's not enough for you, the app also allows you to earn a decent passive income simply by posting referral links.