To record an entire web page or chat conversation, try using one of these seven scrolling screenshot apps.
1. Screenshot Easy: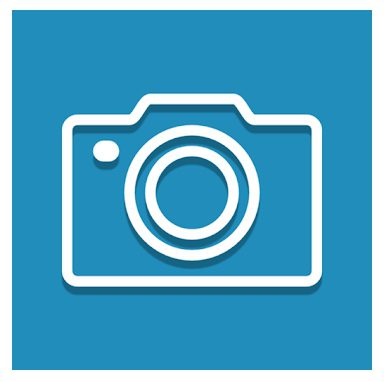 Screenshot Easy is an automatic interactive widget activator to form screenshots for Android devices. It allows you form and save screenshots with one click.
Equipped with functional tools for viewing, editing and sharing created screenshots via social networks, messengers, photo sharing services.
Screenshot Easy functionality:
Memorizes user-specified wake actions (hold + or – volume down, long press home button, press hardware camera buttons, shake device, touch a particular area of ​​the screen, launch a corresponding app, etc.). touch a notification icon, etc.). );
Captures a video stream from the graphics controller and renders it into a screenshot when a specific trigger action is performed; automatically save the screenshot to a specific directory;
Automatically uploads the last screenshot taken/selected by the user to the editing interface;
Crop, rotate, scale, mirror, filter/draw brush lines, adjust brightness, contrast and modify the edited screenshot according to what you would like to do;
Share the results of the edit via your chosen social networking service, messenger, or photo-sharing client.
Utility Features:
User-friendly interface for hardware and system, allowing to form screenshots with one click;
10+ supported styles of screenshot actions;
Built-in screenshot editor.
However, the program has minor drawbacks. On some devices it works without root privileges and on others it doesn't. Also, some ads can irritate.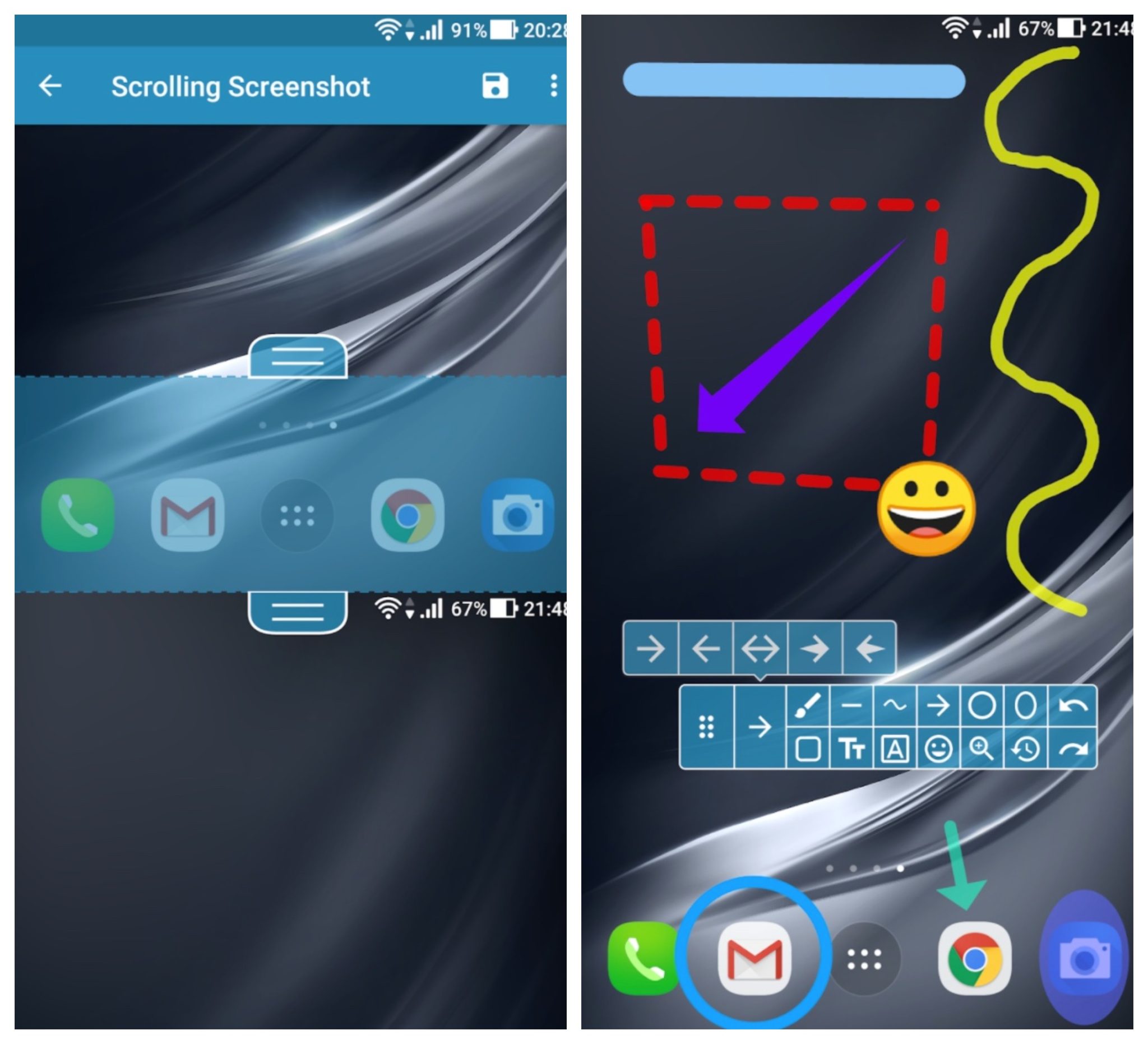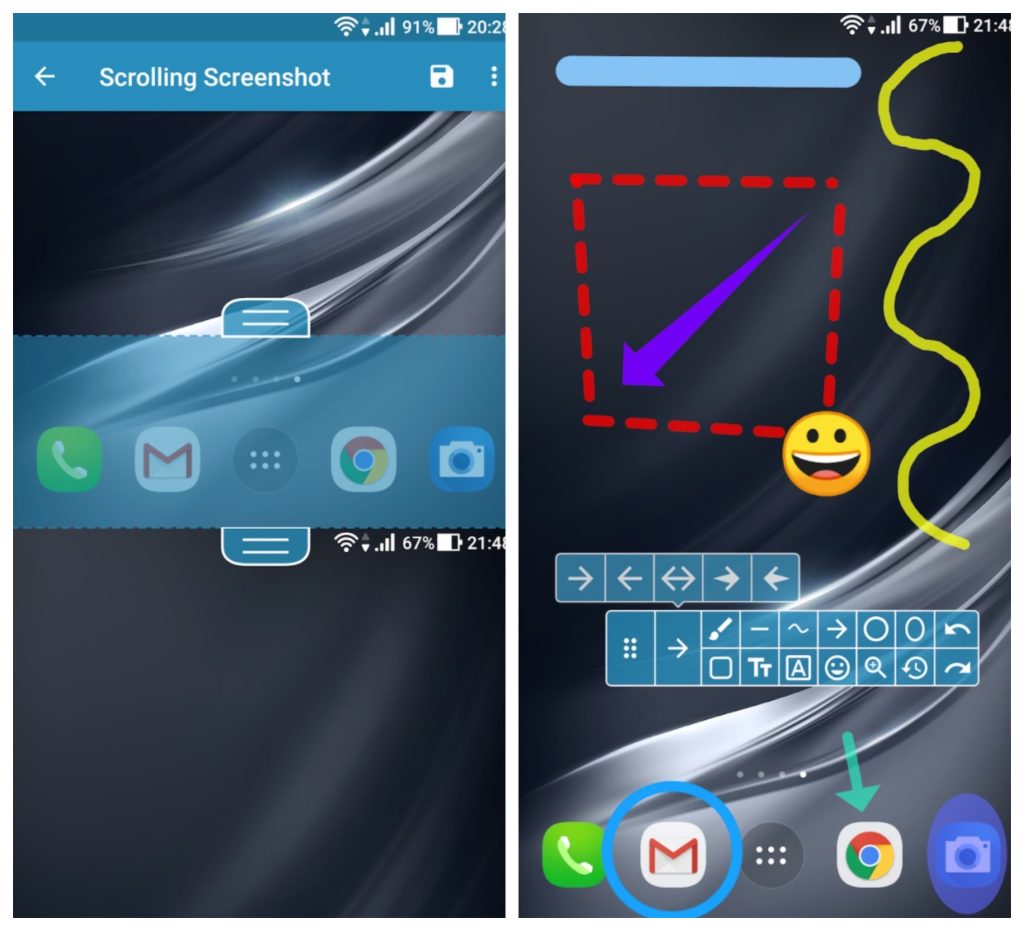 2. LongShot for a long screenshot: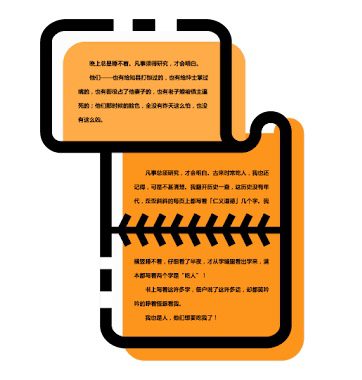 LongShot is a powerful Android app that allows you to take long photos with scrolling. The app has three main functions:
A stitching tool that allows you to combine multiple screenshots into one long one.
A tool that can automatically capture long web pages.
A tool to quickly capture multiple screenshots.
If you want to capture the entire webpage, just scroll down. The app will take care of everything else without further input. You can also add your start and end points for further customization. There is no limit to the number of screenshots you can stitch together.
LongShot captures all your images in a lossless format. Any blurring you may see when you share your screenshot with other apps is due to image compression on their end.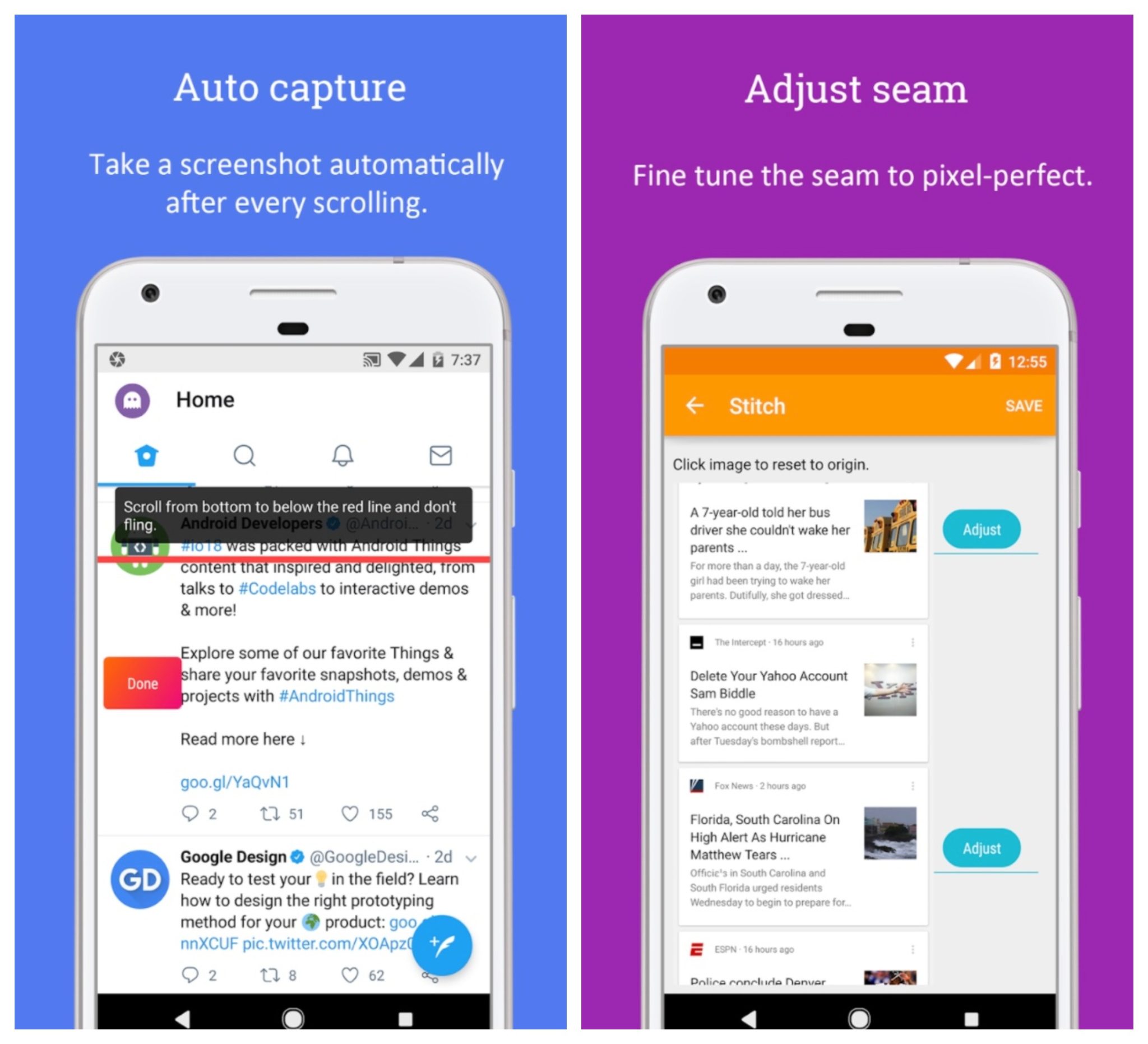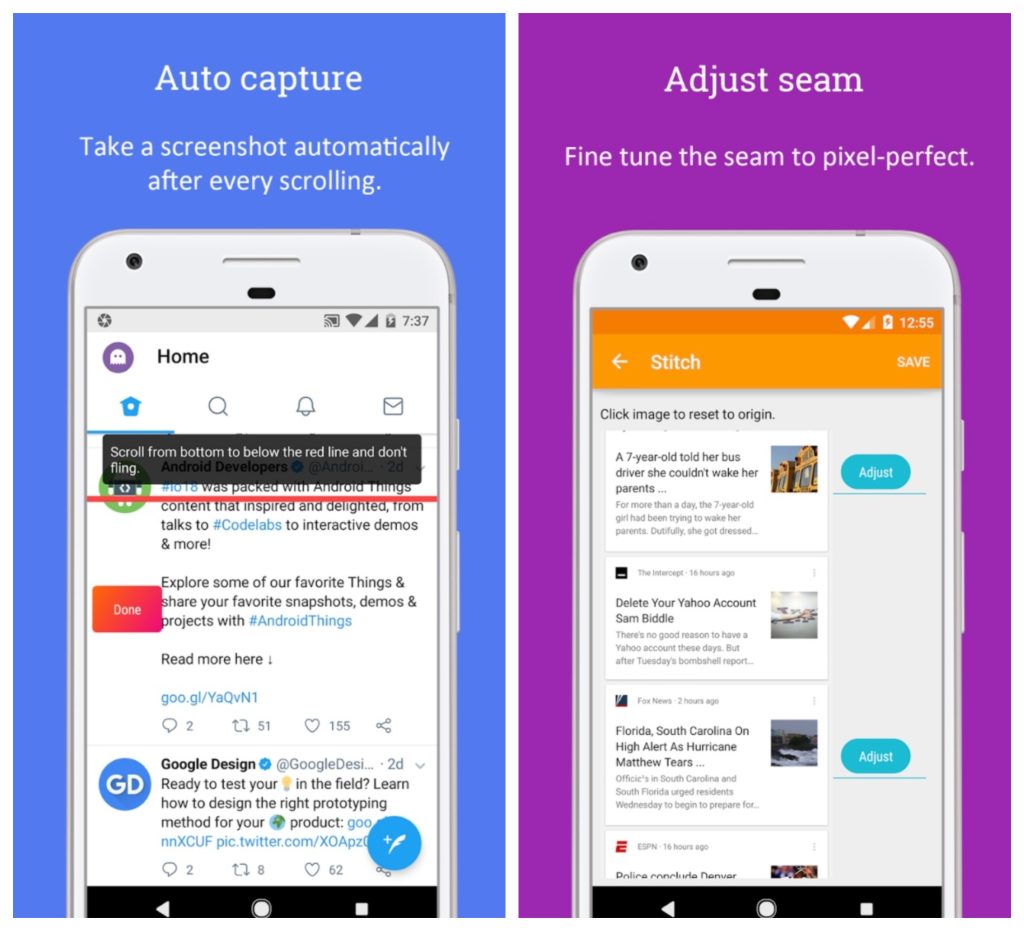 3. Stitchcraft:
Stitchcraft – You will now be able to merge multiple selected screenshots into one, which is extremely convenient as an example, when creating screenshots of scrolling lists, settings, etc. There is the flexibility to perform merge operations both automatically and manually.
Main features of the application:
Easily create long screenshots;
You can do it manually or automatically;
You just need to scroll and capture screenshots;
Screenshots can be edited directly in the app.
It is one of the most convenient apps for stitching screenshots together. Very easy to crop, join and move screenshots.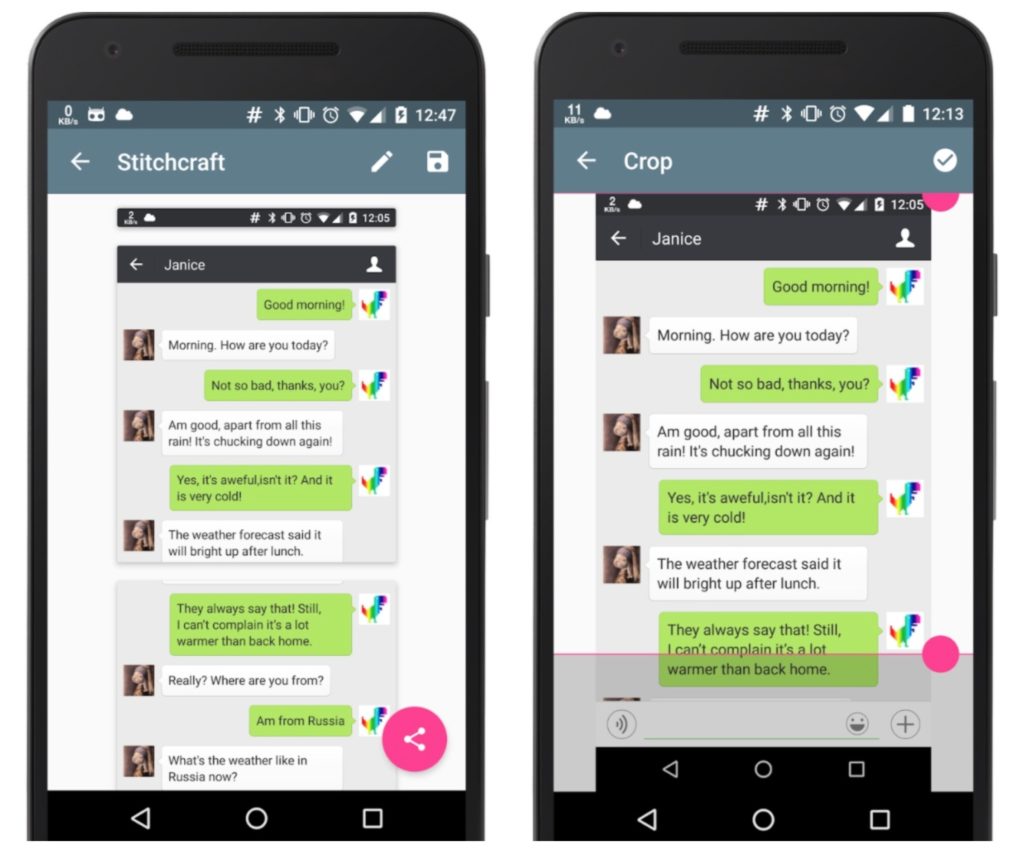 4. Screen Master: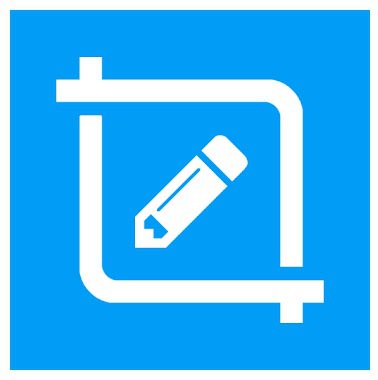 Screen Master is a simple and free Android app that features an improved version of the image editor. With it, you can take a screenshot of any area of ​​your device effortlessly.
Using Screen Master you can take a screenshot of the selected area in several ways:
using the phone keypad;
through the customizable capture button that appears above all processes on the screen;
shaking your device to capture an image.
The user receives an extensive list of functions, such as:
Cutting out the selected area, rotating the image, it is possible to cut out shaped areas: circle, square, triangle or star;
function to enlarge a certain area or the entire image;
add text to image, customizable background, text color and size, add shadows and strokes;
a variety of available tools: brushes, arrows, wireframes, lines and circles;
blur – emphasize, or vice versa, hide what accidentally gets caught in the frame;
add shapes to the image – circles, squares, triangles or stars;
use stickers: animate your images.
Quickly edit your photos or screenshots with the easy-to-use editor and share them with your friends, who can then comment on them.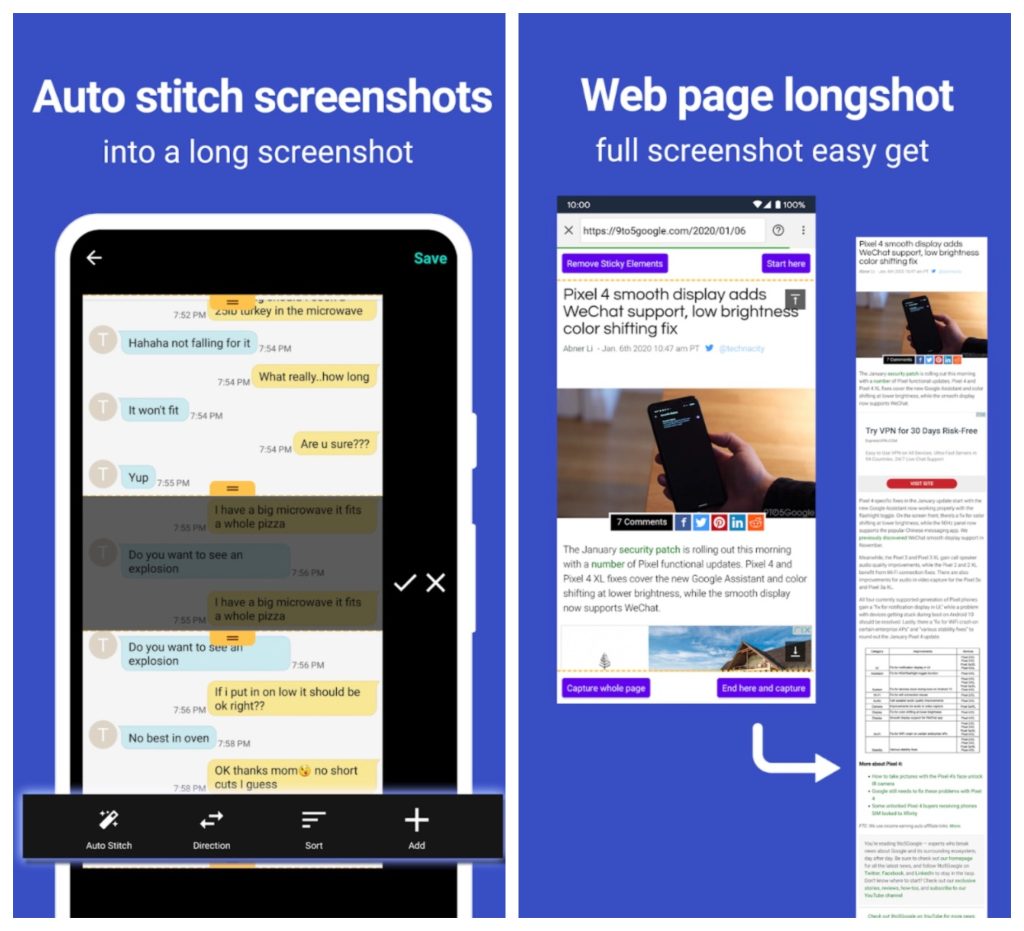 5. Sew it! – Screenshot editor: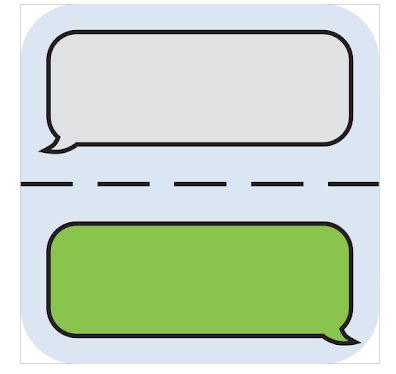 Sew it! – Screenshot Editor can compile a solid screenshot from several. In most cases, this feature will only be useful for saving important and not-so-important correspondence.
Of course, the program does not stitch the screenshots itself: no neural network was created for it. But the operation does not take much time, you just need to add screenshots and specify the cropping area by simply dragging the sliders.
By the way, dragging Stitch will show a semi-transparent area of ​​the second screenshot to make the overlay more precise.
Also, the app can remove all sensitive information or emphasize important points at once. After cutting and pasting the screenshots, a window opens with a primitive graphical editor.
Here, you can add wide straight lines or just use the usual Pencil tool for handwritten text. After processing, the image can be saved to your smartphone or shared on social networks. The solid image will retain its resolution and won't look like a small icon, so all information will still be readable.
Sew it! – Screenshot Editor is free to download, but the capabilities of the free version may not seem enough. At the same time, you can add only two screenshots (but no one says that you can't join already stitched screenshots).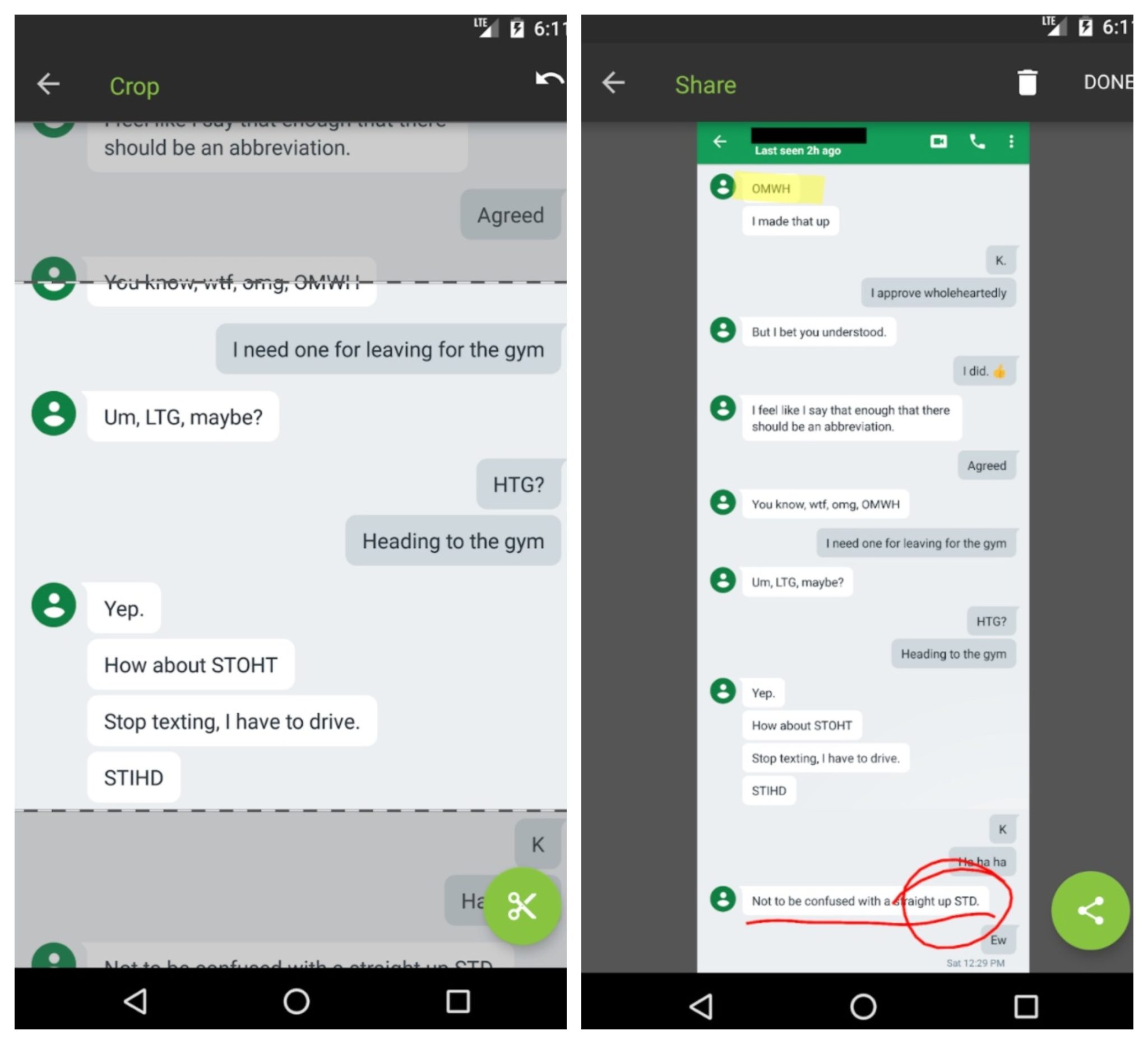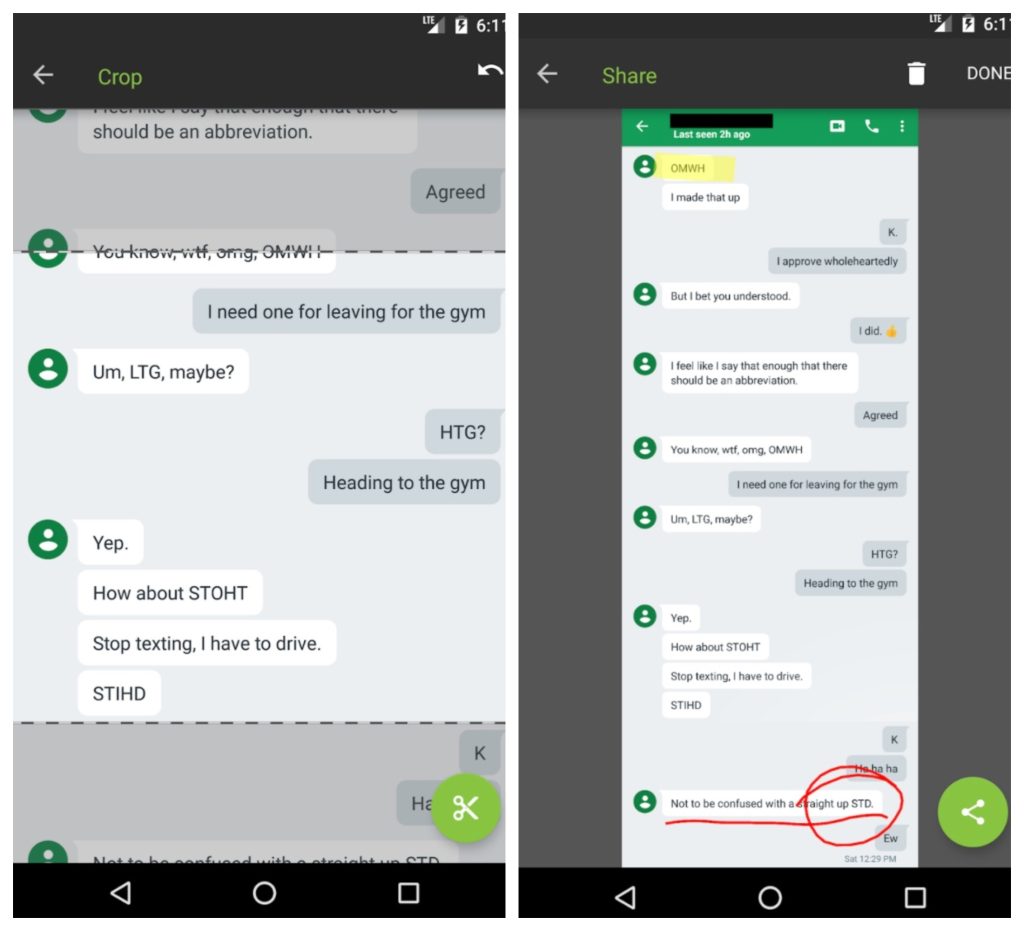 6. Screenshots and screen recording: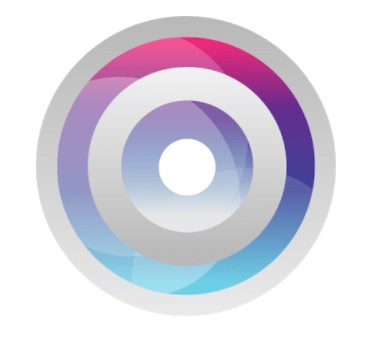 Screenple Screenshots is a program to create, manage and use screenshots.
With this application, you will be able to create screenshots in different ways and in all situations. The app has a clear user interface and rich functionality.
Features and capabilities of the program:
Maximum convenience in creating and managing screenshots;
Add different figures, texts on the screenshots;
Download web pages as a whole;
Copy and paste text to save as notes;
C

Merge different screenshots and combine them into one

;
Send your screenshots to multiple recipients (one at a time or as a set with captions);
Handy screenshot finder;
View screenshots in full screen format.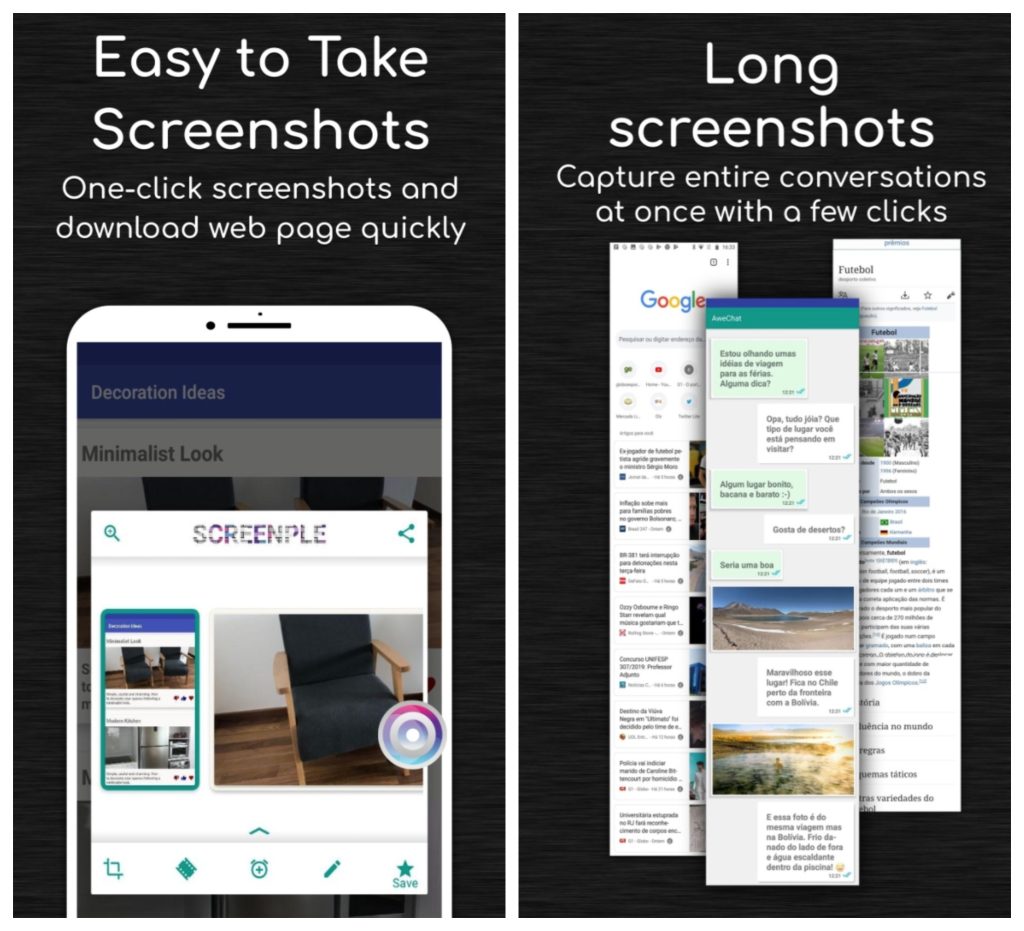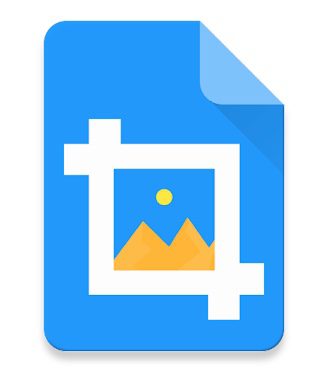 Screenshot Crop & Share – It's exactly the kind of app that should be on every smartphone. No matter what kind of activity you have, this utility will help you quickly draft a commitment, save important data, or just have fun.
Screenshot Crop & Share – is a special program that knows how to merge screenshots of messages into a single image. So instead of several separate screenshots, we get one image that chronologically represents the entire dialog.
With the program, you can easily stitch screenshots together so that they form a single canvas with no visible seams. After adjusting and editing screenshots, all you have to do is click a button to get a snapshot of the conversation.