Android phones are becoming more reliable every day. They have chipsets paired with memory, which is about equal to that of your average laptop. But then the phones end up doing a lot more work than the average laptop. Between games, videos, and social media apps, we make video calls and many other things that need the phone to work well all the time.
From time to time, phones cannot handle excessive demands. The usual question is how to fix Android apps that close automatically. We have some solutions to help you fix the problem so you can enjoy the best Android experience.
Possible Solutions to Fix Android Apps Close Automatically:
Solution 1 – Update the app
Apps should always use their updated version because bugs or known bugs have already been fixed. The developers regularly release updates to resolve user issues with the app.
There is a possibility that the application starts crashing because it is running on an older version. It does not have the performance capabilities of its updated version.
Go to Play Market.
Click the menu icon (three horizontal bars) to the left of the search bar.
Touch My apps & games.
In the list of installed apps and games, find the app that is causing the problem and check if the update button next to it is highlighted.
Tap Update if the button is highlighted and the latest version of the app is installed on your device.
After updating the app, check if the issue is resolved.
Solution 2: Free space on your device
Many applications need a lot of free space to create new files or store the data created by the applications. When your phone or tablet runs out of memory, it becomes difficult for the app to create data.
Many devices have a lot of storage space, but if you have too many apps and data files taking up space, your app can fly out.
The easiest way to solve this problem is to find apps that you haven't used in a long time and delete them. You can also use Android apps to clean old and unwanted files from your device.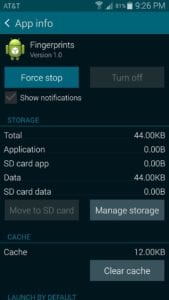 Solution 3: Clear app cache and app data
If the app crashes frequently, you can fix the problem by clearing the app's cache and its data. Application cache files include data that speeds up application performance. Deleting cache files will not cause important data to be lost.
The file will be created automatically the next time you open the app. Although you may notice a slight delay when opening the app after deleting cache files. This is because the cache files are recreated.
But, the cache files of these apps include important data. Like passwords and other information that personalizes the app for you. By deleting the data file, you will lose your app settings and will need to set them up again.
Go to the Settings menu of your device.
Click on Applications.
Find the app that is causing the problem and open it.
Tap Clear cache.
Tap Clear data and tap OK when prompted to lose data associated with app settings.
Once the cache and data files have been cleared, you have the option to start the app over again. Check if this fixes the problem.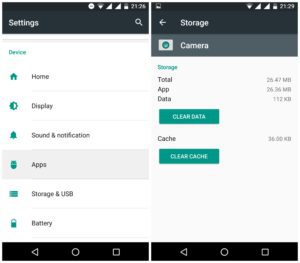 Solution 4 – Delete apps you are not using
Tap the Settings icon in the notification shade.
Find and open Apps.
Touch to find apps you don't need.
Choose them and you will have the option to uninstall or disable them.
After uninstalling the apps you are not using, restart your device and check if the problem with the app you are closing is fixed.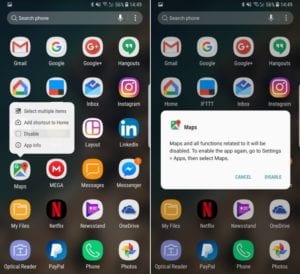 Also Read:
Additional Tips
In addition to these solutions, keep in mind the following to make sure your Android device works fine and apps run smoothly:
Remember your phone's performance when you install powerful apps. If your phone is designed for medium usage, then you will not be able to run heavy games and apps that can hurt your CPU. Heavy applications need high device performance.
Always remember to have enough storage space on your phone so that applications can easily create data files. Inadequate space can often be a major cause of many problems.
Some apps work well on some Android devices and don't work well on others. The problem is that developers can't test every app on every Android device. In most cases, you can see how a particular group of users have encountered a problem and you can see it through the app's forums or feedback. Maybe you belong to that user group? In this case, you may need to wait for the developer to make the app work on your device, or you may be better off removing the app.
Use these solutions and tips to solve the problem of uninstalling Android apps.