Although the United Arab Emirates is known as a state in constant development, some communication applications are blocked there.
This significantly complicates the lives of people whose families are abroad. To make your days a little more fun, you can use Applications to meet new people. But in call situations, residents have no choice but to look for other apps or alternative solutions to the law to connect with their families.
Free Video Call Apps in UAE:
These are the best free video call apps in UAE.
1. Voico: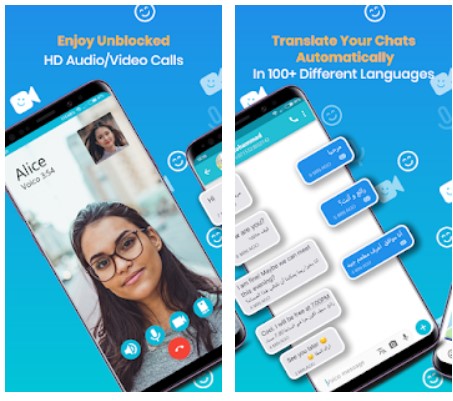 Voico is a free app that allows people from all over the world to stay in touch with each other.
During the 2020 coronavirus pandemic, many people were away from family members and unable to meet with them in person. For this reason, the Voico app grew in popularity and remained in its position to connect people from all over the world.
The advantage of this app is that it only requires a UAE mobile number for registration and an internet/2G, 3G or 4G connection to get started.
Voico has many features that other developers failed to include in their apps. For example, on Voico users can share their screen and display the information on their device. In addition, there is also a messenger, through which users can send documents in any format they prefer.
For example,
For close communication between friends and family, there is a feature that allows users to send animated stickers and GIFs in the messenger.
2. Botim: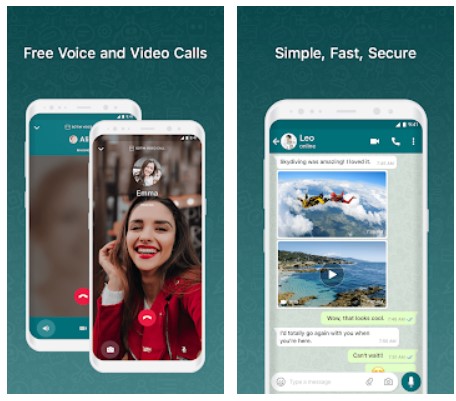 This is another app from the time when video calling apps had taken over the world due to the coronavirus era. However, Botim had been at the top of the list long before the coronavirus hit.
This application is a leader among all competitors because it provides the opportunity to make video calls with good quality for free.
The important thing is that chats and calls are encrypted, which guarantees the security of user data.
Based on reviews, this is the best app for calling to and from the UAE so far. However, due to the laws of the United Arab Emirates, users in the United Arab Emirates must subscribe to the Internet Calling Plan to send and receive messages.
3. Comera: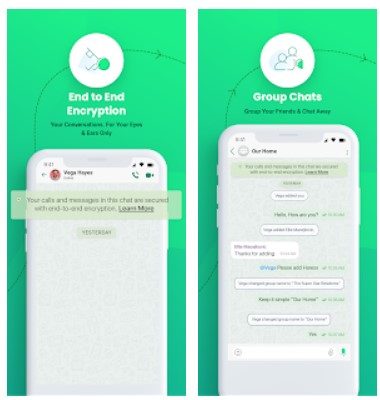 Comera is a multifunctional application that connects people from all over the world. This application allows residents of all countries to freely communicate with friends and family through private chats, audio and video calls.
In addition to personal chats, users can create group chats and communicate there. The application supports the ability to send photos, videos, documents, etc.
Comera also protects the data of its users, which is important for the security of each person.
The app proves its convenience and simplicity by the fact that all you need to get started is a phone number.
Another advantage of Comera is the absence of ads in the application. This is good news for many users, as sometimes the ads become so annoying that it is almost impossible to communicate through the app.
There is also a feature through which each user can sync their contacts with the Comera app and start communicating right away.
4. Google Hangouts: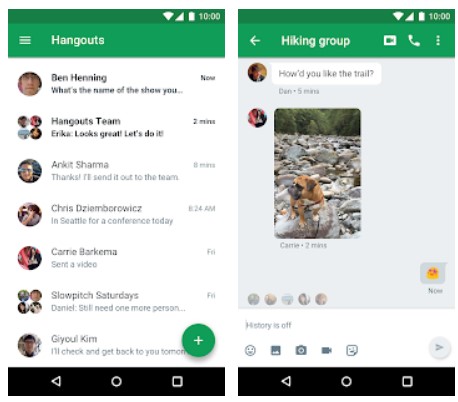 Google Hangouts is an application that everyone knows, or at least all Android users, because it comes pre-installed on most of these devices. This app was previously banned in the United Arab Emirates.
However, the COVID pandemic breathed new life into the perception of communication services everywhere. Therefore, it became available again and is used until now for various communication purposes such as close family connections or business meetings.
Users can communicate with one interlocutor or organize video calls for 10 people at a time.
Google Hangouts is not only a service for video calls, but also for correspondence on messenger. Users can add
Photos
Location
emoticons
stickers
animated images
Users can create not only private chats with one person, but also group chats with up to a hundred members. In group chats, it is possible to monitor where each user has read the messages.
Another hallmark of this app is the ability to sync data across multiple devices. This allows users to have access to chats and to be able to call at any time from any device.
5. HiU Messenger: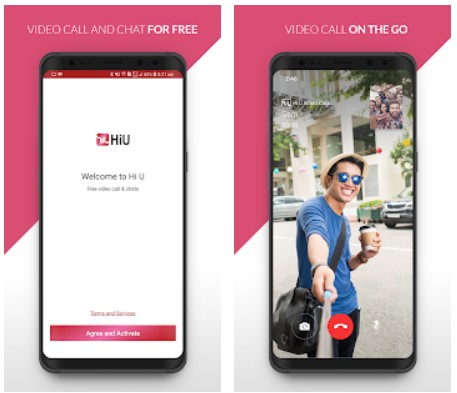 HiU Messenger is convenient in many ways and that's why we recommend it to you:
First of all, it is easy to use for any purpose.
Second, the interface is quite simple, which makes it possible for almost anyone to quickly understand how the app works.
Finally, video calls and chats can be made freely.
Also, there are no distractions like ads or offers in this app, so it is much easier to use than other similar apps. Also, this app does not have a news feed, which is why so many users like the app.
The quality of photos sent via HiU Messenger is high, the transfer speed is fast, and the image quality during a video call is of a high standard. The user interface is quite simple, so users of all ages will be able to handle it and make a call.
You May Also Like:

12 Best Shoes Shopping Apps For Android 2022
6. Zoom: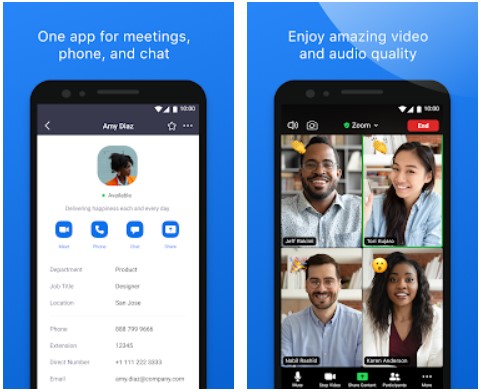 The description of Zoom as a communication app in the UAE is somewhat similar to the Google Hangouts app as it was also banned in the UAE during the pandemic.
However, due to the crisis and the great need for a convenient and fast form of communication, Zoom has been made available to residents. Everyone probably knows about Zoom and everyone uses it from time to time. Therefore, its unlocking has made life much easier for people.
It has become more convenient not only in terms of communication with family, but also in terms of remote work, business, and online classes. The presence of multifunctional chats simplifies work or study processes, increases productivity and provides quick sharing of files needed to complete tasks.
In addition to the basic features, Zoom provides many additional features, such as
Change the background during a video call
recording the screen
screen sharing.
Another unusual feature of the Zoom app is the presence of meeting rooms. This feature allows users to break into subgroups to discuss various topics.
Thus, each person performs their function, and the work is done more efficiently. This feature can be useful not only during work conferences but also during calls with friends.
7. JusTalk: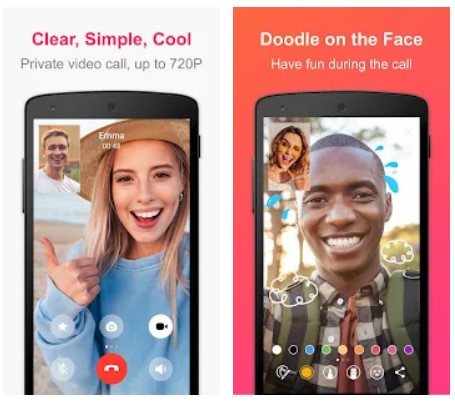 Unlike all the other apps above, this one is not that famous but it surely stands out with its convenient UI design.
You can use not only one-on-one video calls, but also create group calls with up to fifty members in a single call. This gives users the opportunity to contact many people at the same time. This feature is useful for organizing group meetings, projects, and many other events.
As this app is mainly created for fun communication between friends, it includes some entertainment features. Among them are drawing or playing games during video calls.
For many people, memories are of great value and all the fun moments are recorded and saved by those people. Hence, the creators of JusTalk included a function to record video calls and save them in "memories".
All information that users have ever shared through JusTalk is encrypted and protected from third parties.
8. Additional method: VPN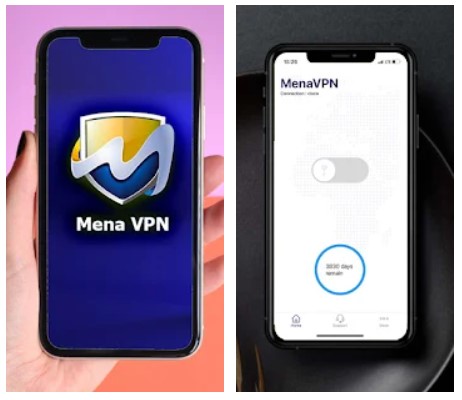 Although there are enough applications to make video calls, many people still want to use the most popular ones, such as WhatsApp, Skype, and Viber.
These popular apps were blocked by the UAE government due to security issues. However, for many residents of the United Arab Emirates, especially those who came from abroad, these applications remain the most reliable.
In order to use banned apps, such users need to know some solutions to access them.
One of those solutions is a VPN. There are many VPN services with different names, but they all serve the same purpose. VPN services help users access sites or apps that are banned in their countries by making the user's location invisible.
Therefore, by enabling VPN, it is possible to use prohibited applications. One such VPN service in the United Arab Emirates is MenaVPN.
Conclusion:
We hope that you like this article. If you have any problem feel free to contact us.